FISHING World's winter bumper issue is available NOW at your favourite newsagent.
With the annual tuna season about to get in full swing, June Fisho's cover story by southern bluefin tuna expert Lee Rayner details how you can get amongst this amazing bluewater action this winter. There's also more on tuna fishing on the FREE Rapala DVD included with the mag. The DVD also has segments on trailer boat marlin fishing and trolling for trout.
Also in this issue David Green has penned a thought provoking piece on lure colours, specifically the advantages flourescent and luminescent finishes can provide for lure anglers targeting predatory fish.
This issue, Jamie Crawford explains just why so many southern fishos love their King George whiting. In this practical feature Jamie outlines the latest proven techniques for scoring yourself regular tasty feeds of these awesome eating fish.
In June Fisho you'll also find an informative read by snapper gun Jason Comino as he explains how to catch big reds in shallow water using deadly bait fishing techniques.
There's loads more in the winter issue including: how to make your own handy line spooler for just a few bucks; targeting winter trout; catch big bream from the shoreline; how to tie the PR knot for seriously strong line connections; how speed greatly affects lure fishing success – and loads more.
There's also a 32-page Boat Fishing supplement included in the mag featuring reviews on the latest cool fishing boats, kayaks and cool marine related gear.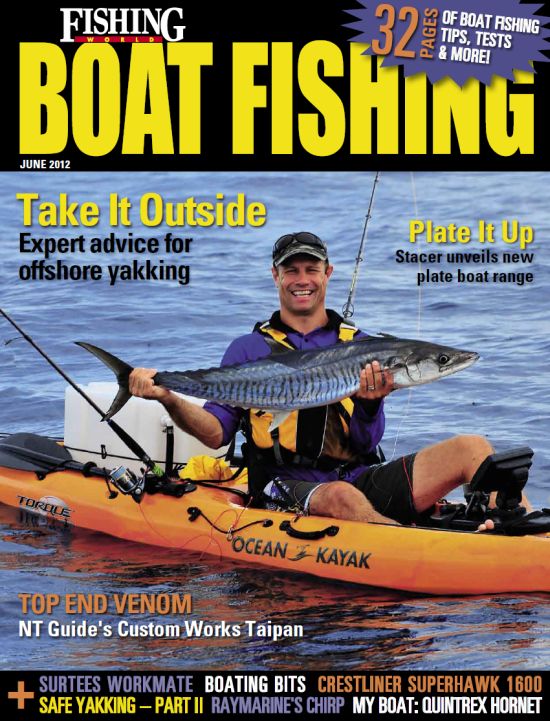 Check out the winter bumper edition of Fishing World, available at your newsagent now for $9.90.