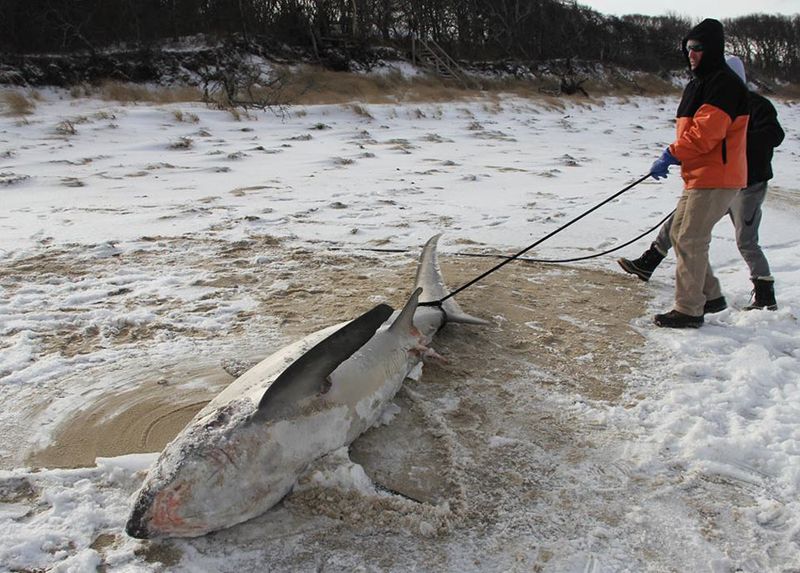 FROZEN sharks and cold-shocked turtles are proving the latest casualties as a deep freeze continues to grip more than half of the US.
As detailed in this article in the Channel 9 news website, the Massachusetts not-for-profit Atlantic White Shark Conservancy is reporting that at least three "sharkcicles" have washed up on beaches in the Cape Cod region.
While authorities are yet to perform autopsies on the frozen sharks, they believe "cold shock" to be the likely cause of death.
Meanwhile 18 turtles have also had to be rescued in Christmas Bay in Texas, west of Galveston Island, after they were left stunned by freezing temperatures.
The full article can be read HERE.