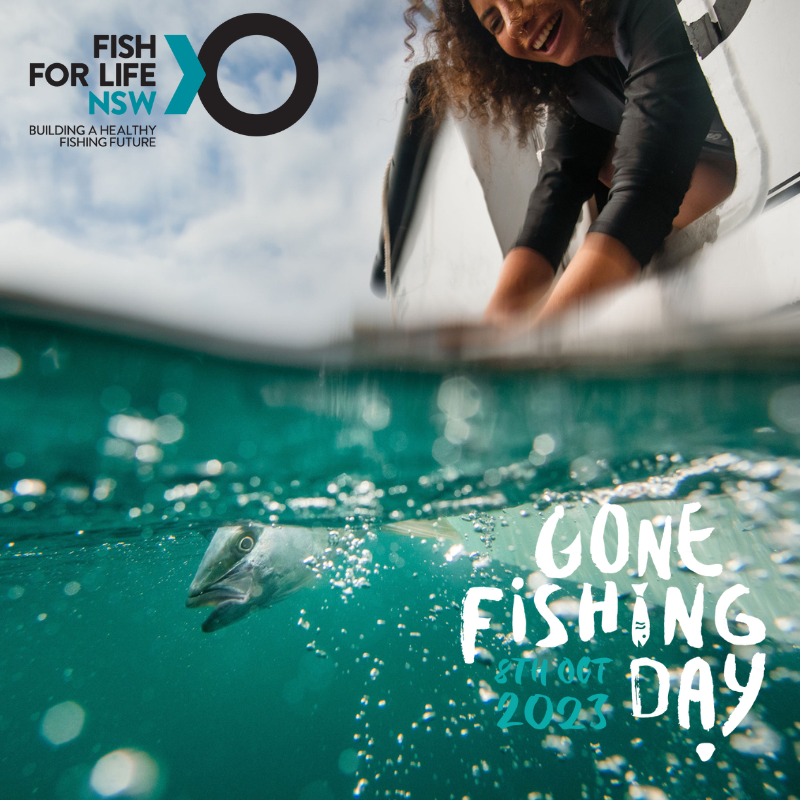 NSW DPI is hosting free events this Sunday (8th October) for this year's Gone Fishing Day.
Each event will have free fishing sessions, experts to provide fishing advice, casting competitions, as well some free fishing giveaways. You can also pick up fishing guides and other advisory information.

• Port Macquarie – Town Green Park – 10am – 2pm
• Davistown Restella Ave Foreshore – 10am – 2pm
• Penrith – Sydney International Regatta Centre – 10am – 2pm
• Lake Illawarra – Reddall Reserve – 10am – 2pm
• Narrabri – Crossing Theatre Park – 10am – 2pm
• Cowra – Bill Robertson Park – 10am – 2pm.
There will be something for everyone, including beginners, who want to learn about fishing, as well as activities for the keen angler!
At the Sydney and Port Macquarie events, you can also swap your traditional witches hat nets in exchange for more environmentally friendly crab traps. Please register for the Crab Trap Exchange using these links:

Register for Sydney event Crab Trap Exchange here – https://bit.ly/3FlMvVH

Register for Port Macquarie event Crab Trap Exchange here – https://bit.ly/45oQprq

Register for fishing session at Gone Fishing Day Sydney event here – https://bit.ly/3RHPBKQ
Many fishing clubs and organisations will also be running their own community fishing events and activities in their own local area.

For more info on Gone Fishing Day, visit: https://bit.ly/3RzNbLy