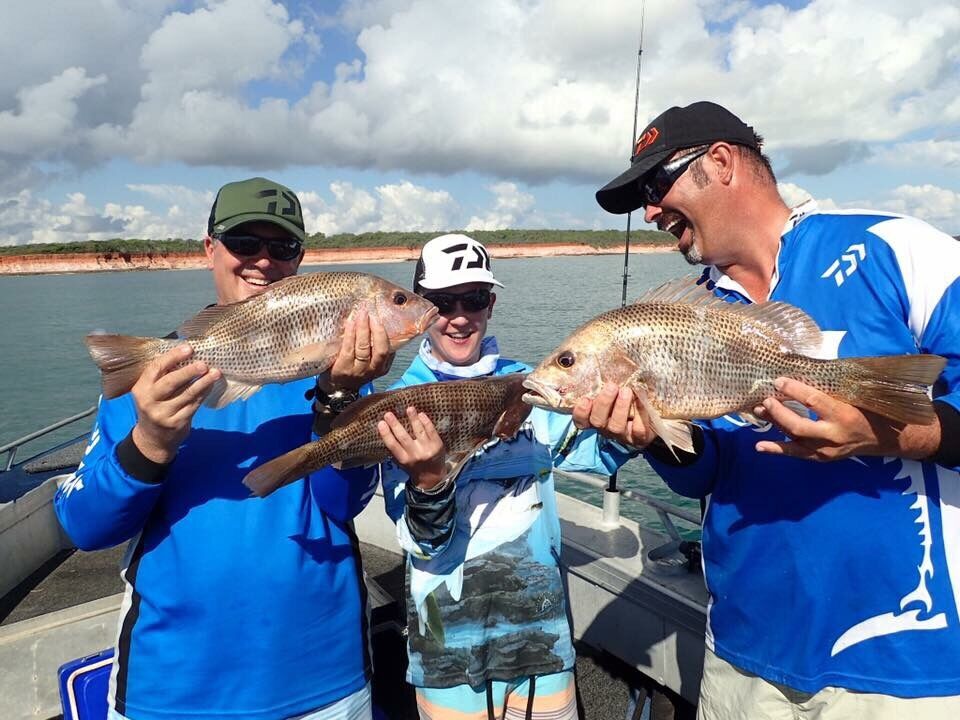 When the Make-A-Wish Foundation discovered how much James Crisp loves fishing, they began planning a surprise fishing adventure of a lifetime for the young West Australian.
FIFTEEN-YEAR old James Crisp, diagnosed with a rare heart condition, is a huge fishing enthusiast. In fact, his cherished wish was to catch a big fish with Mark 'Bergie' Berg on one of his adventures.
With Mark's help, Make-A-Wish crafted an extraordinary wish experience for James. To build the suspense, Mark sent James a video message saying he wanted to be part of his wish – but that it might be some time before they could get together.
"Little did James know that we'd planned for him and parents Peter and Joanne to fly from their home in Western Australia to spend a week fishing and filming an episode of Fishing Addiction at Clearwater Island Lodge," Paul said.
"To get James to the Northern Territory without arousing suspicion, we told him that Make-A-Wish had received a donated fishing charter experience.
"On the morning of the big reveal, James and his family went to a Darwin shop 'to meet a fishing guide' where there was a camera crew waiting. Mark jumped out from behind a fishing tackle display for the surprise of a lifetime!"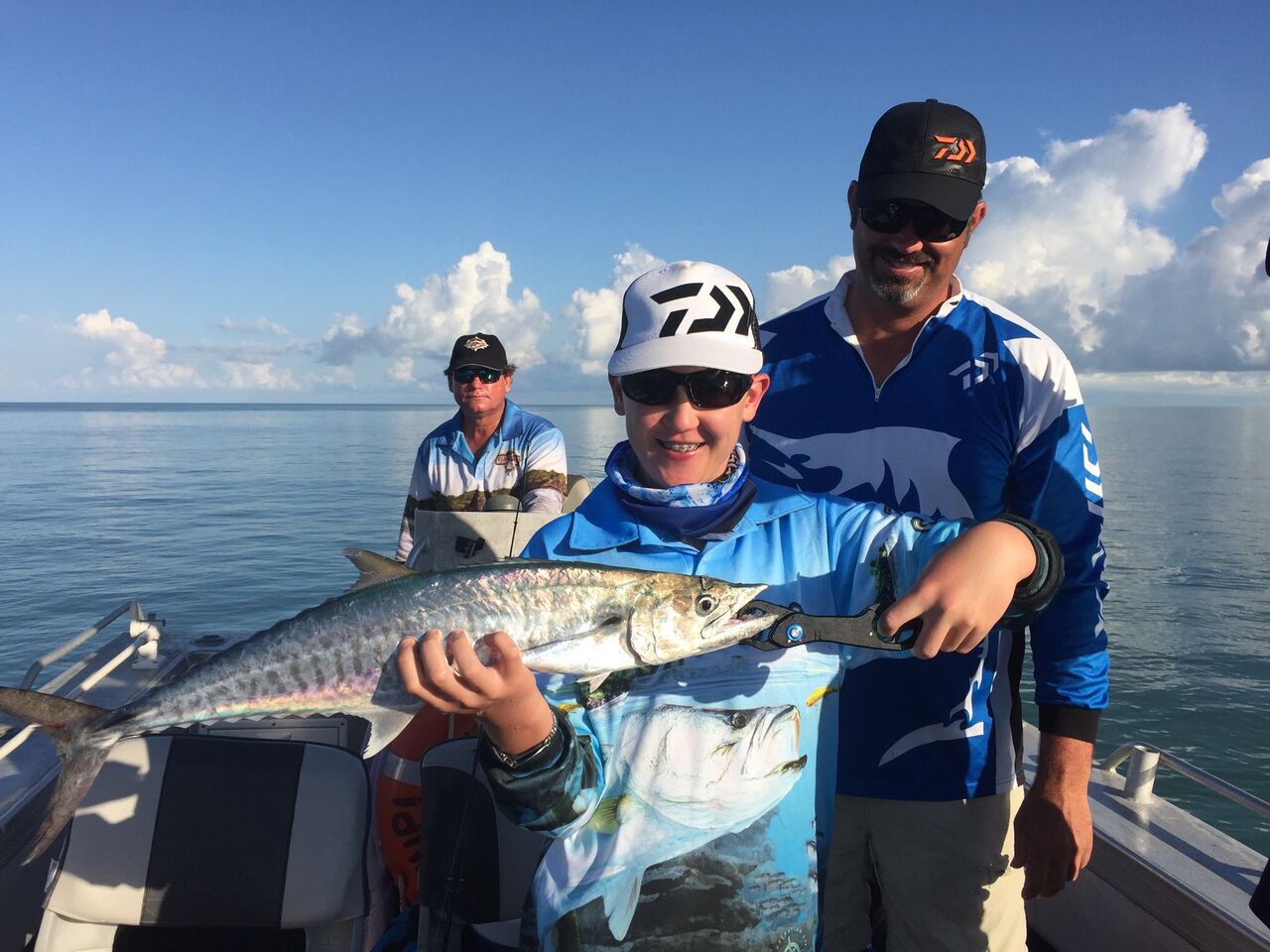 Mum Joanne said it was wonderful to see James forget about his life-threatening medical condition and just enjoy being the centre of attention, doing what he loves.
James' heart condition, Hypoplastic Left Heart Syndrome, means that the left ventricle responsible for pumping oxygenated blood around the body didn't form in the womb. His first open-heart surgery was at two days old, and Joanne said they've since lost count of how many surgeries James has endured.
"Whilst James gets too out of breath to play highly active sports, he does enjoy swimming in a squad, playing competitive lawn bowls, and of course, fishing!" Joanne said.
"The highlight was James and his dad both catching their first barramundi, and watching the two grow closer together. James also learnt new fishing skills for life from hanging out with Bergie and his crew. It's done wonders for his confidence.
"Down the track, when times get tough with James' health, he will always be able to look back and relive those magical moments."
Mark said he could relate to James' story, as his youngest son spent time in hospital as a baby.
"It just made sense to me that if we could make a difference to a young fella's life then we should definitely help out," Mark said. "Not only did we get to see the family all have an awesome time together at Clearwater Island Lodge, but our team also got such a buzz out of providing this opportunity for them.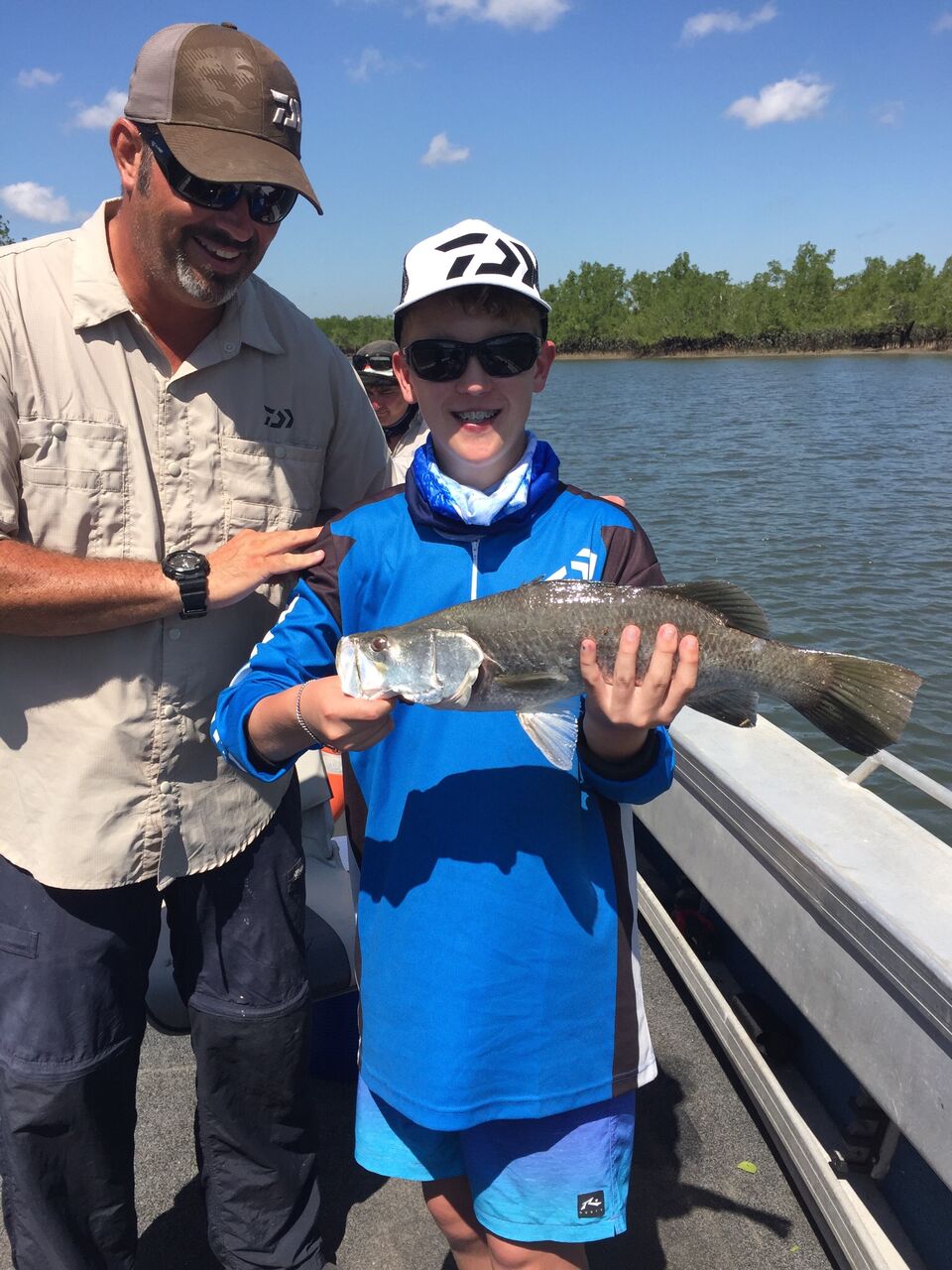 "I guess that's what Fishing Addiction is all about and why we do it – seeing people's fishing dreams come to life."
The Fishing Addiction episode at Clearwater Island Lodge will be aired next year.
Every day, six families around Australia receive the devastating news that their child has a life-threatening medical condition. Since 1985 Make-A-Wish has granted more than 8000 wishes to very sick kids around Australia. As the charity receives no government funding, they rely on the support of community to make wishes like James' come true.
For more information on Make-A-Wish or to make a donation, please visit the website or phone 1800 032 260.