THE 2012 Dave Irvine Memorial Snapper Classic was run and won over the June long weekend at Coffs Harbour, northern NSW.
The ever growing catch & release tournament once again attracted a strong field, despite the prospect of unfavourable weather conditions moving up the coast from the south. The total number of entries for 2012 was 212, consisting of 87 teams, 23 kayak entrants, 21 juniors and seven females.
Competitors fished in challenging conditions, courtesy of a large southerly swell and consistent south westerly winds, for a total of 207 snapper caught & released. As well as snapper largely soft plastics fishing field. One of the event's organisers, Mark Luttrell, told Fisho a competing angler also accounted for a 17kg northern bluefin tuna after a lengthy battle on light spin gear. Another entrant had a hooked snapper attacked by a shark – the unfortunate fish reportedly still measured 40cm after the encounter.
The biggest snapper caught during the event was a 101 cm fish taken by Anthony Miller. Runners up in the Biggest Fish category were Robert Blackeby with a 94cm fish, while Adam Ward and Chris Cleaver both accounted for 90cm reds, and third place.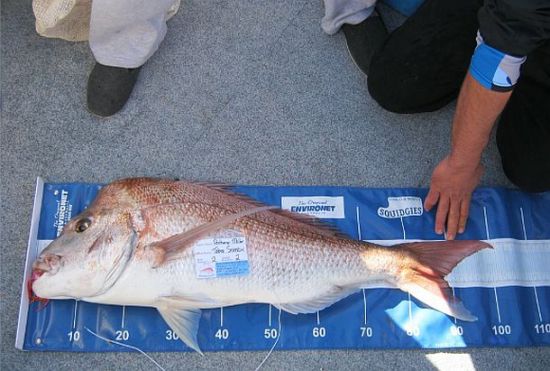 The overall winner of the 2012 Dave Irvine Memorial Snapper Classic was Michael Bonnici of Team Evinrude who amassed a totla of 2170 points. Runners up were: Tim Forster Team Evinrude 1839 points; Chris Cleaver, Team Squidgy 1645 points.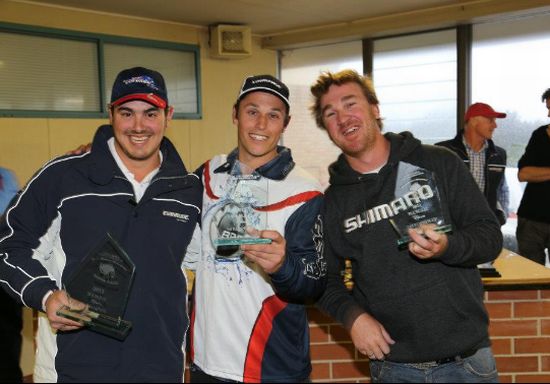 Overall winners (above).
The top competitors in the Kayak category were Dale Johnson, FTA BOYS 572 points; Randall Gibb, Team Hobie 335 points; Paul Blenkin, Tits & Ass 290.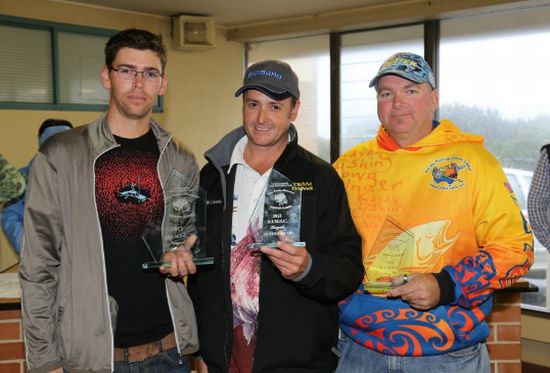 Kayak category winners: (From Left) Dale Johnson, Randall Gibb and Paul Blenkin.
Winners in the Womens' category were: Hayley Bonnici, Team Evinrude 1609 points; Chloe Taylor, Team G Loomis 155 points; Sophie Copley, Simrad 30 points.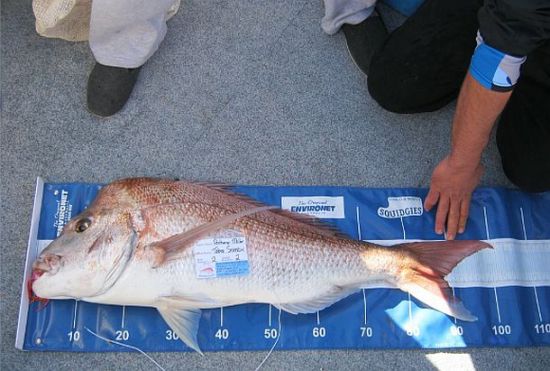 Winners in Female category: Hayley Bonnici, Chloe Taylor and Sophie Copley.
Top Juniors: Samahra Bye, Reel Keen 595 points; Brodie Quass, Quaazie 536 points;
Sam Beckett, Still The Boss 420 points.