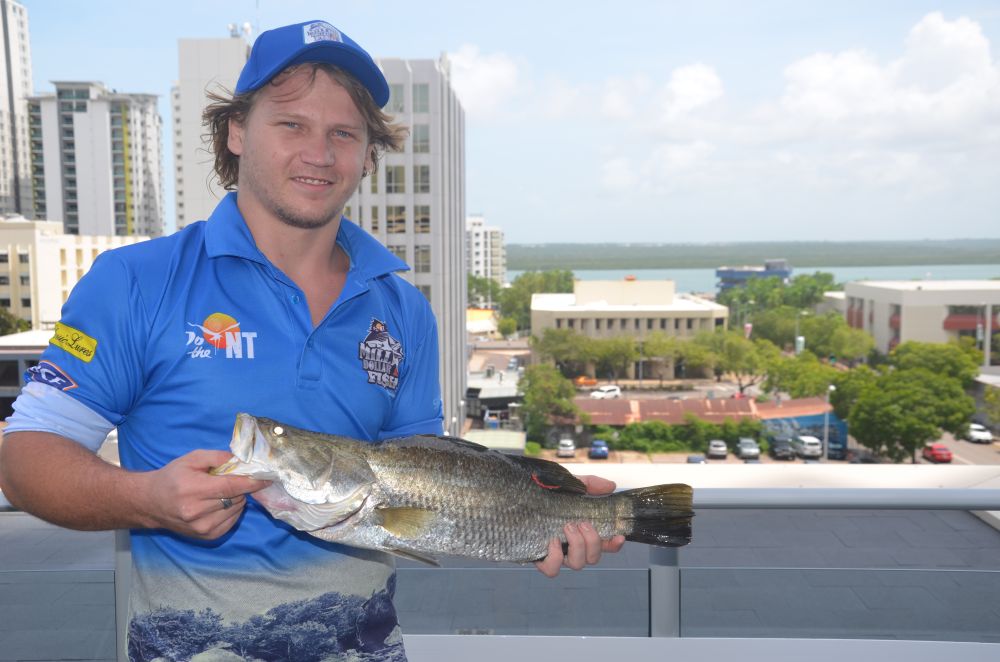 THE first two $10k barra for 2017 have been caught in Season 2 of the Million Dollar Fish competition.
The first – a 55 centimetre fish – is the seventh prize-tagged barramundi worth $10,000 which was hooked by Palmerston resident Benjamin Kaart on the 9th January.
"We were fishing on Darwin River low level and about 10 minutes in, I caught the barra," Kaart said.
"I've been fishing this spot regularly because I caught that fishing bug again, but to be honest, I haven't had much luck until now.
"When I caught the barra, my partner and her mum didn't believe me when I told them I saw a red tag. My nephew Vaughan was pretty excited just to have caught a fish.
Another three Territorians are also thousands of dollars richer after catching a tagged Barramundi just one day after Mr Kaart caught his fish.
A 72cm Barra was caught on the Daly River by Howard Springs man Craig "Curly" Saxelby.
Mr Saxelby used live bait to hook the winning fish and it's the fifth tagged barra caught while land based fishing this season.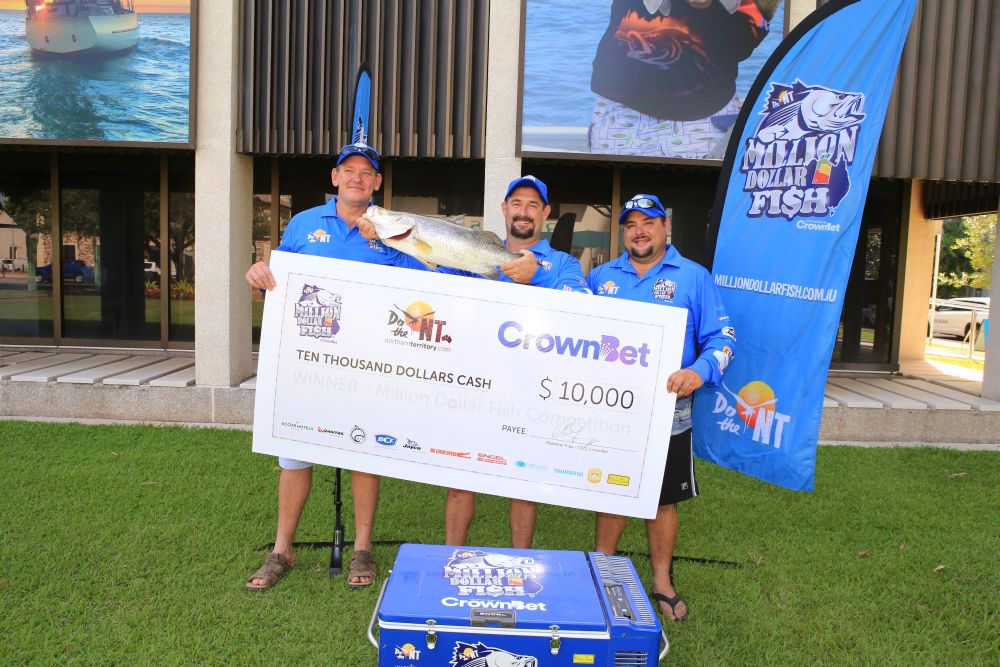 Saxelby says he and his mates Christian Ehling and Dazza Nelson made a pact on the way down to the Daly River "We agreed if one of us gets a tagged fish the catcher gets 8k and the two others get a grand each," Saxelby said.
"The boys were on one side and I was on the other, then a big boof, it smashed out of the water and I yelled I got a red tag. We were high fiving, cuddling and kissing. We couldn't fish for the rest of the day we were so excited.
"The Daly river is really pumping at the moment. We were in the middle of the floodplain on the culvert near the river, water as far as you can see and just happened to be in the right place at the right time.
The men say their prize money will go towards more fishing adventures.
There are still six weeks left in this year's competition and plenty of tagged fish waiting to be caught, including the million dollar barra. Tagged fish were released across the Top End of the Northern Territory, from Arnhem Land to the Katherine region, Tiwi Islands, Kakadu and Darwin.
In Season 2 of Million Dollar Fish, 101 Barramundi were tagged and released across the Territory with 100 carrying $10,000 cash prize tags. These two wins mean there are still 92 $10,000 Barra lurking and the prized million dollar fish to be caught.
The Million Dollar Fish competition runs from 1 October 2016 – 28 February 2017.
Participants must register online at www.milliondollarfish.com.au.