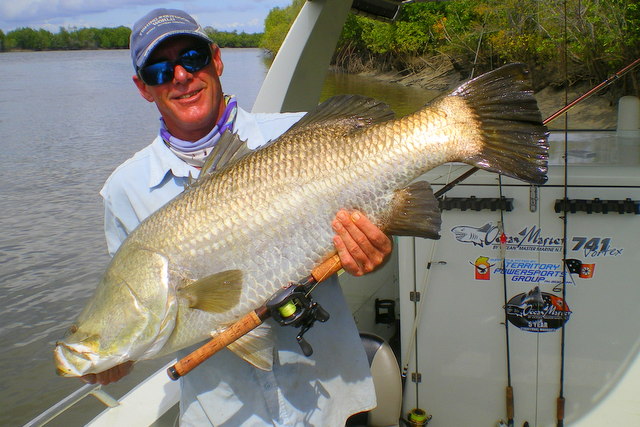 NORTHERN Territory fishos have been starved of a decent wet season for four years but 2017 is shaping up to see great runoff fishing with consistent build-up rain since September.
According to Roger Sinclair from the Arnhem Land Barra Lodge, the Top End's first monsoon arrived the week prior to Christmas and lingered well into the week after New Years.
Heavy rainfalls were reported around Darwin and the Daly district south west of Darwin with Arnhem Land copping a deluge as well. All the major Top End rivers were swollen with above average falls over January, before heavy monsoon conditions also hit in February with falls approaching 400mm in just three days.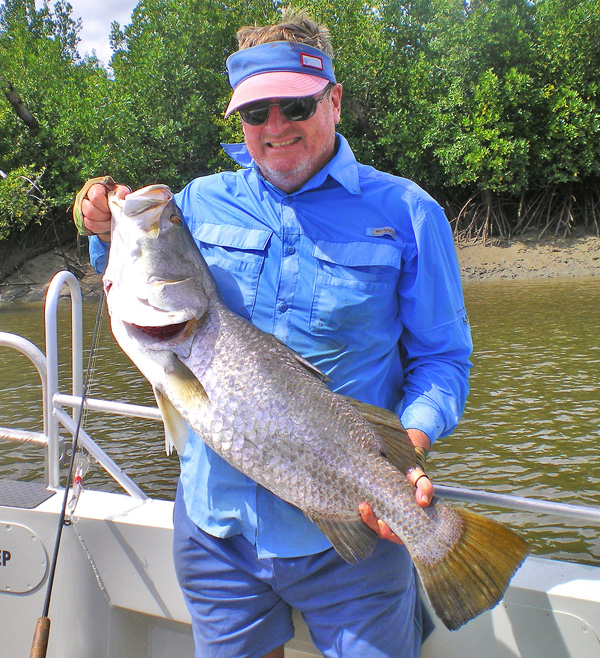 According to Sinclair, it has meant great news for Darwin's local anglers as all the big rivers within a day trip of Darwin are well and truly flooding at the moment, and fishos all over the Territory.
"Serious monsoonal rainfall has been widespread with great falls right through Arnhem Land where places like Maningrida have received more than 100mm of rain in a day. The huge river catchments and floodplains that feed into the Barra Lodge's big tidal rivers are overflowing with life-giving fresh waters," Sinclair said.
"It's developing into an inland sea so amazing runoff fishing this March and April is assured. Watch this space as we report 100-barra per boat days once the runoff fishing season gets going," Sinclair said.
Last week a tropical low moved across the Top End into Arnhem Land and brought with it another patch of intense rainfall.
For more information about fishing the wet season runoff with Arnhem Land Barra Lodge head to the website.