The NSW Game Fishing Association will enter a junior team to fish the Australian International Billfish Tournament at Port Stephens this March.
Two anglers from both Northern and Southern Zone have been chosen to fish this prestigious event.
The 2010 NSWGFA junior team is: Jarred Fancett, Port Macquarie GFC; Dylan Holliday, Newcastle & Port Stephens GFC; Phil Lamond, Shelllharbour GFC; Rebecca Finney, Shoalhaven GFC.
The NSWGFA and Fishing World magazine congratulate these junior anglers. NSWGFA Life Member Grahame Williams will be the team chaperon.
In other junior game fishing news, the 2010/11 NSWGFA junior team will fish the Coffs Harbour Hot Current Tournament, which will be held in November. Nominations again will be called from each zone. Contact the NSWGFA at secretary@nswgfa.com.au for more info.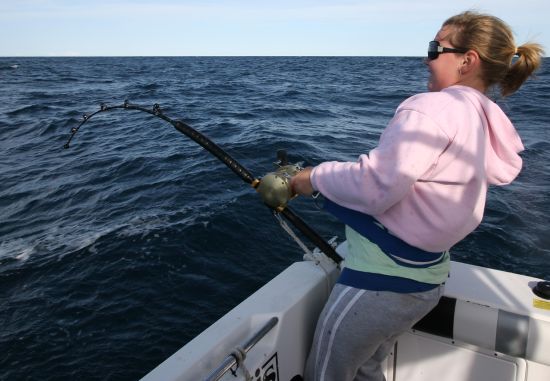 Shoalhaven GFA Junior member Rebecca Finney is in the NSWGFA team to fish the AIBT in March. Pic: Greg Finney