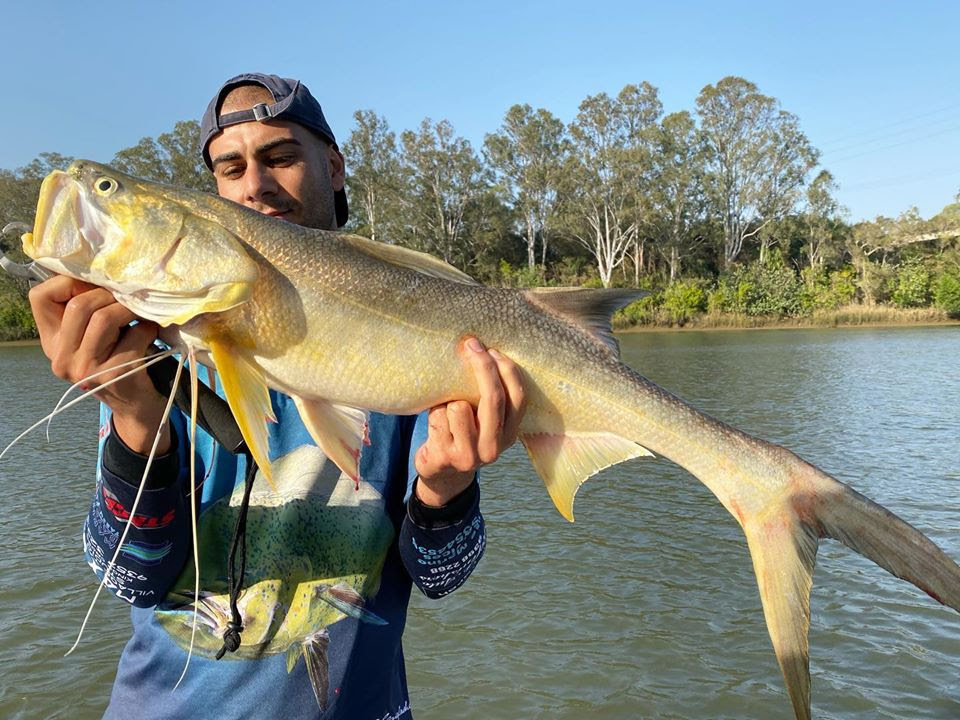 THE past few months have seen a contrast from very calm and hot conditions, to a complete blow out from the north west. A few of the windier days were spent hiding around the bay islands and in the estuaries. We had a few good sessions with threadfin salmon, which was a nice way to spend a windy day. The threadfin ranged from 60cm to over the magic metre mark. Around the bay we targeted species like queenfish, cod, coral trout, various trevally, flathead, grunter and more.
Out on the Bay we had some great encounters with big cobia, particularly in October. These brutes test our tackle, and plenty of patience and good angling are required to land them. We had a good session jigging these monsters with 40-60g jigs getting the best results and providing plenty of fun. Soft plastics are also very effective with the big cobia often chasing them all the way to the boat.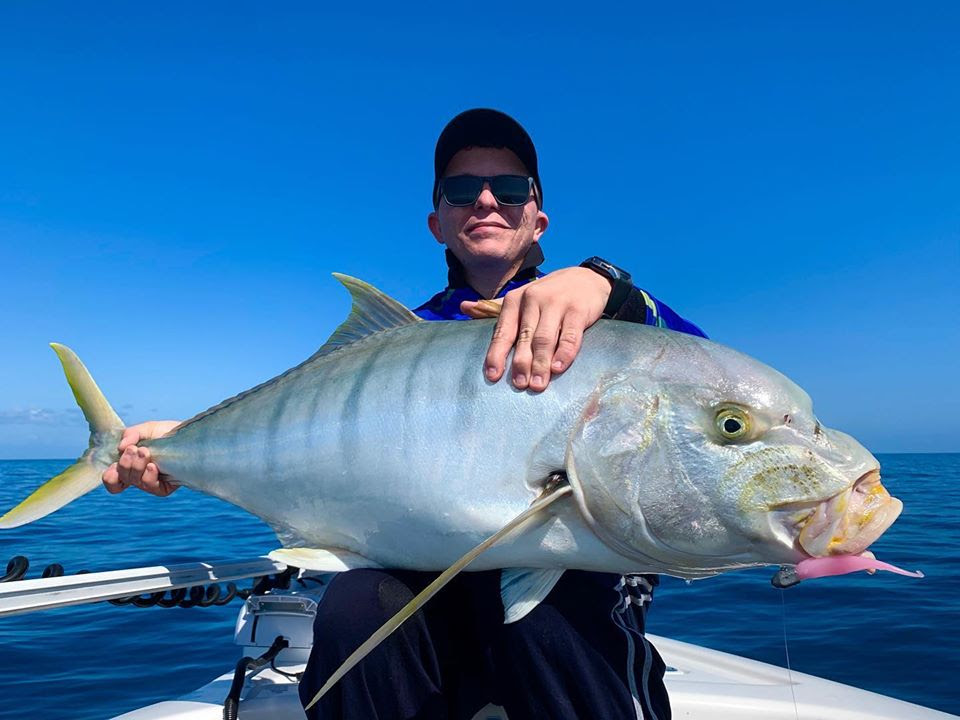 Our spring and summer species have also now arrived, and it won't be long before we start to see some serious bait ball action from spotted mackerel. Mackerel tuna, longtail tuna and golden trevally have been around the bait and have given us some great sessions. Guests have been enjoying targeting these species on both lure and fly tackle.
The summer season will be a bumper one again by the looks, lets hope the weather plays the game and lets us enjoy what we have on offer in this beautiful part of the world. Spotted mackerel, mac tuna, longtail tuna and more will certainly kick into gear on the surface over the coming months.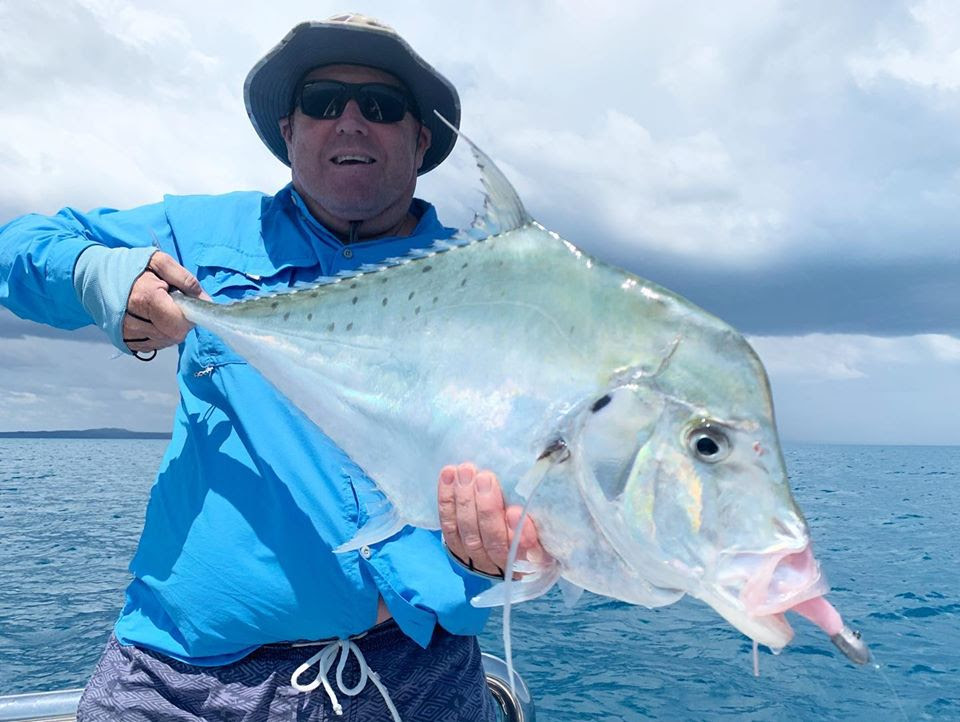 We had a hot and cold season this year on the small blacks with some good periods and some quiet ones through the past few months. They seemed to run a little later than usual this year, but there were a small amount in the early season. A lot came down to finding the right water and being there at the right time. As always, lots of effort, time and patience goes into every bill-fish session and we were rewarded with some amazing days here and there. Our best days were 2.2.2 on fly and 5.3.3 on conventional tackle with most other days generally seeing only single fish. This might not sound that great to some, but as bill fishing goes…..any day one is landed is a good day!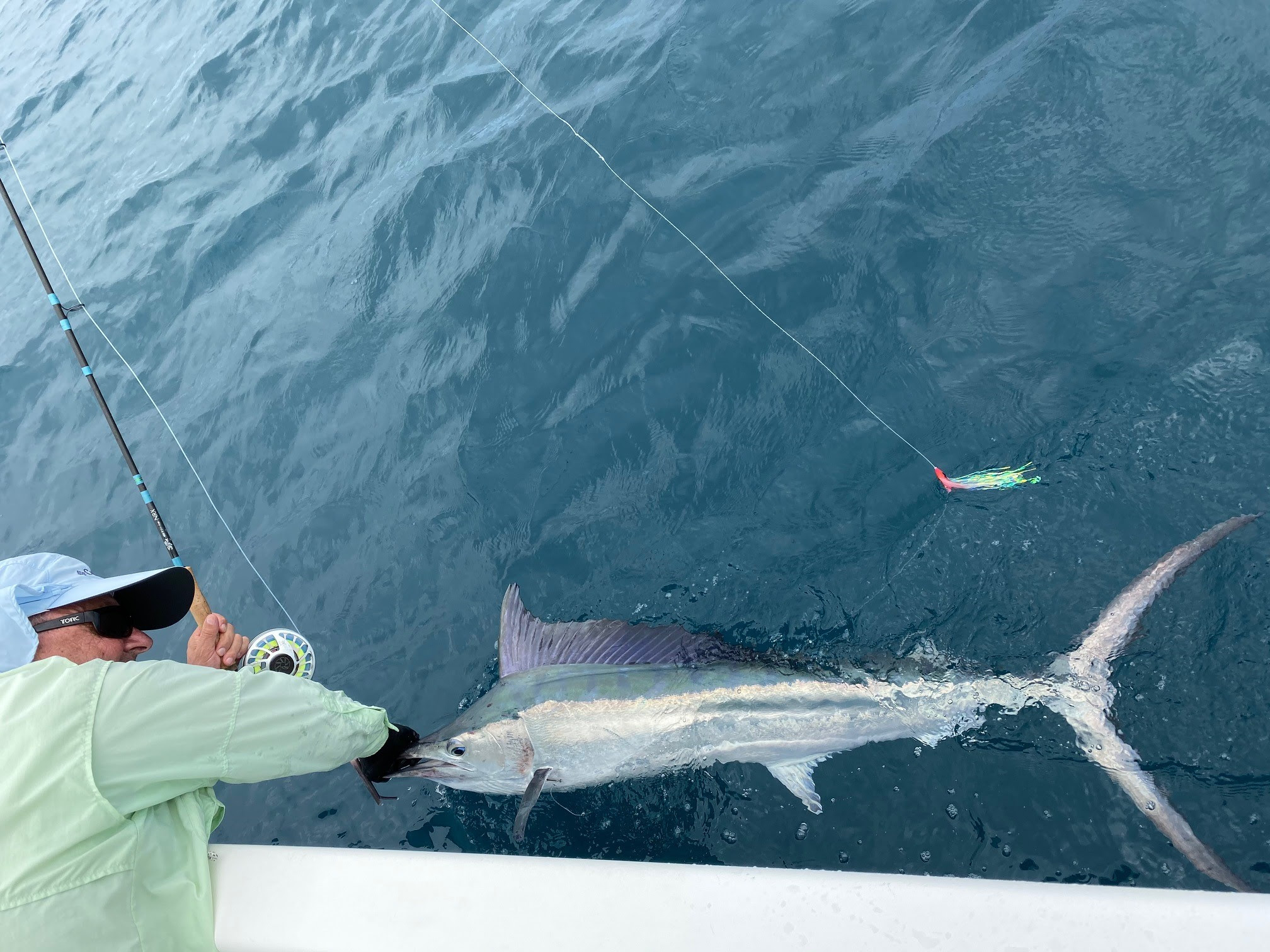 We hooked fish in both deep and shallow water with a few coming off the flats. There is every chance these remarkable fish could remain in our waters over the next few weeks, so if you would like a shot at one, please be in touch for more details.
For more information, email: fishing@herveybaysportfishing.com.au