LIKE many outdoor pursuits, fishing can, at times, be a dangerous pastime. Not surprising really when the most important piece of fishing equipment is a bit of sharp curved metal i.e. the fish hook.
The potential dangers of fish hook related injuries have been highlighted lately via some graphic email images doing the rounds. These pics mostly show a bunch of unfortunate fishos sporting metal they obviously didn't pay a body piercer for … Ouch!
Any experienced fisho is sure to have a story about wearing the odd hook or two … it's just an unfortunate hazard of fishing and goes with the territory. Taking extra care not to hook ourselves and others is probably in the back of most anglers' minds, but unfortunately some days luck just ain't on your side …
So with the busy upcoming summer holiday season in mind the following images might act as a timely reminder to take extra care when you're out on the water. These pics come courtesy of Fisho staff and writers and a few from the aforementoned emails.
What about you, have you ended up on the sharp end of a hook? Let us know. In the meantime, grimace/laugh/scream at these: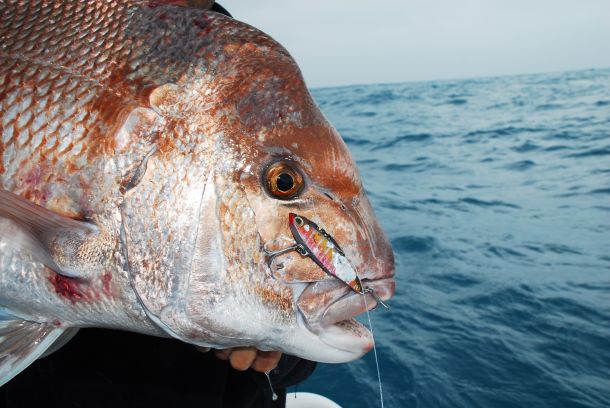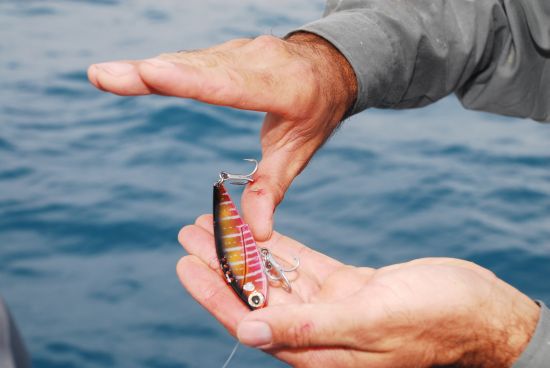 Snapper's revenge – before and after shots from Fisho's SA correspondent Jamie Crawford (that's his hand by the way…)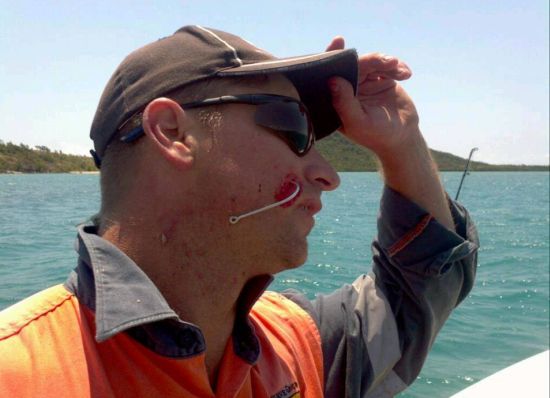 An unidentified fisho with a nasty cheek piercing..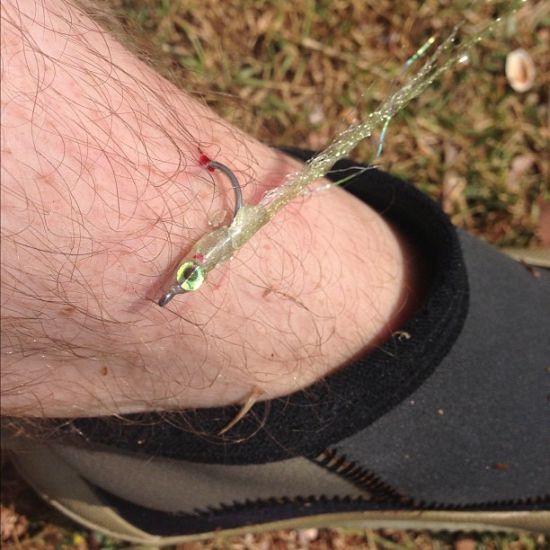 Fisho's Scott Thomas goes in feet and all when fly fishing (sorry…).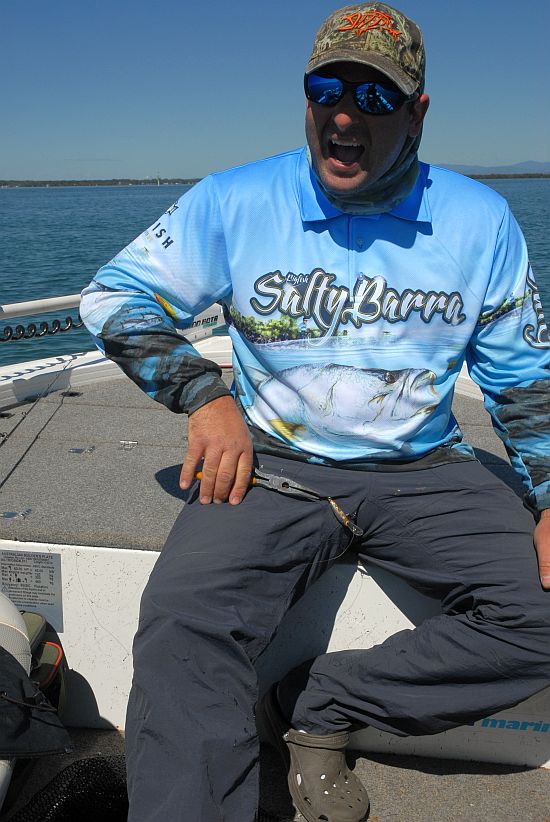 Too close for comfort… Image: David Green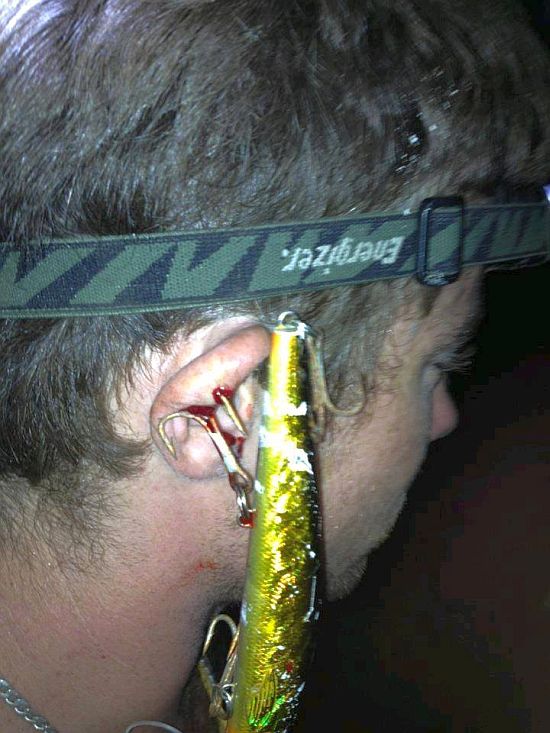 Yikes!! An extra from the "Something about Mary" fishing scene…?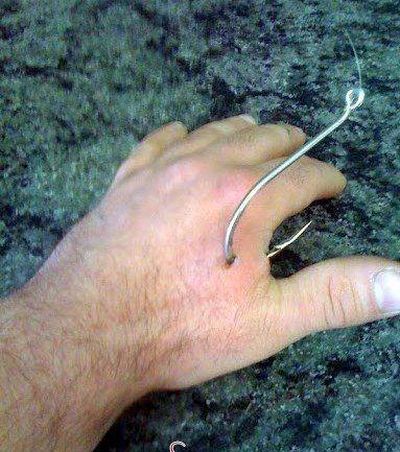 Double yikes!!But wait there's more….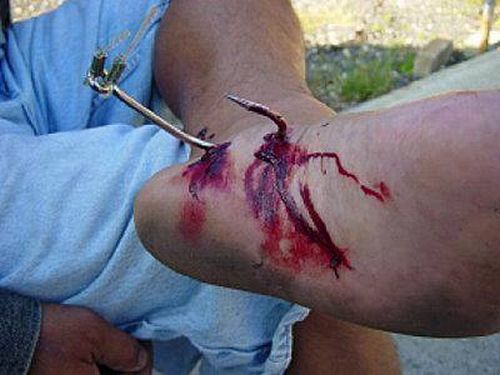 Apologies to anyone who passed out about here…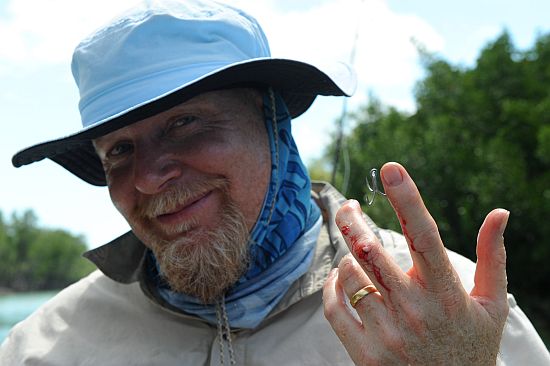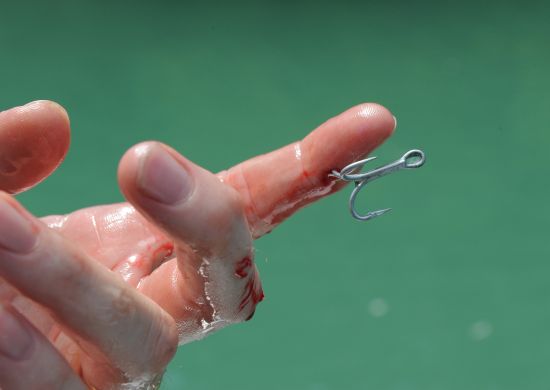 Fisho's NT correspondent Pete Zeroni (above) is no stranger to the joys of treble hook impalement…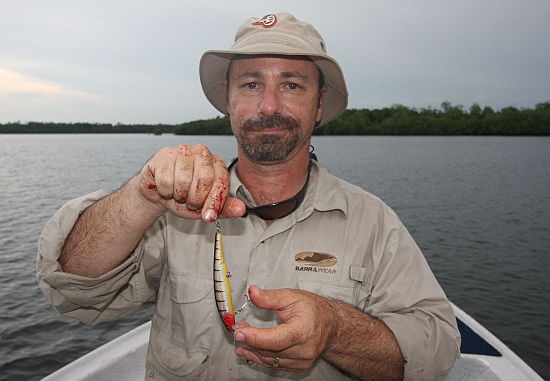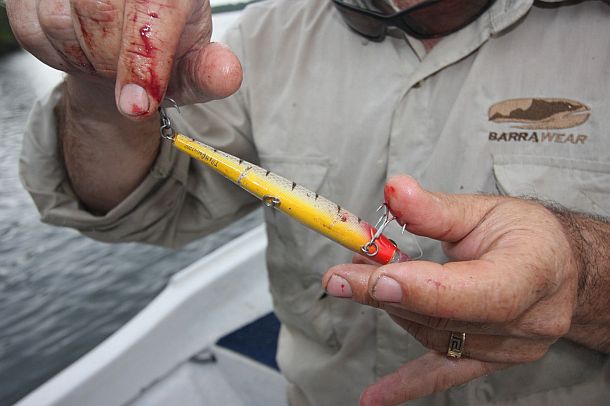 Fisho's web editor managed to score a treble hook in each hand a few years back courtesy of a Cape York barracuda – see related hook removal video HERE.