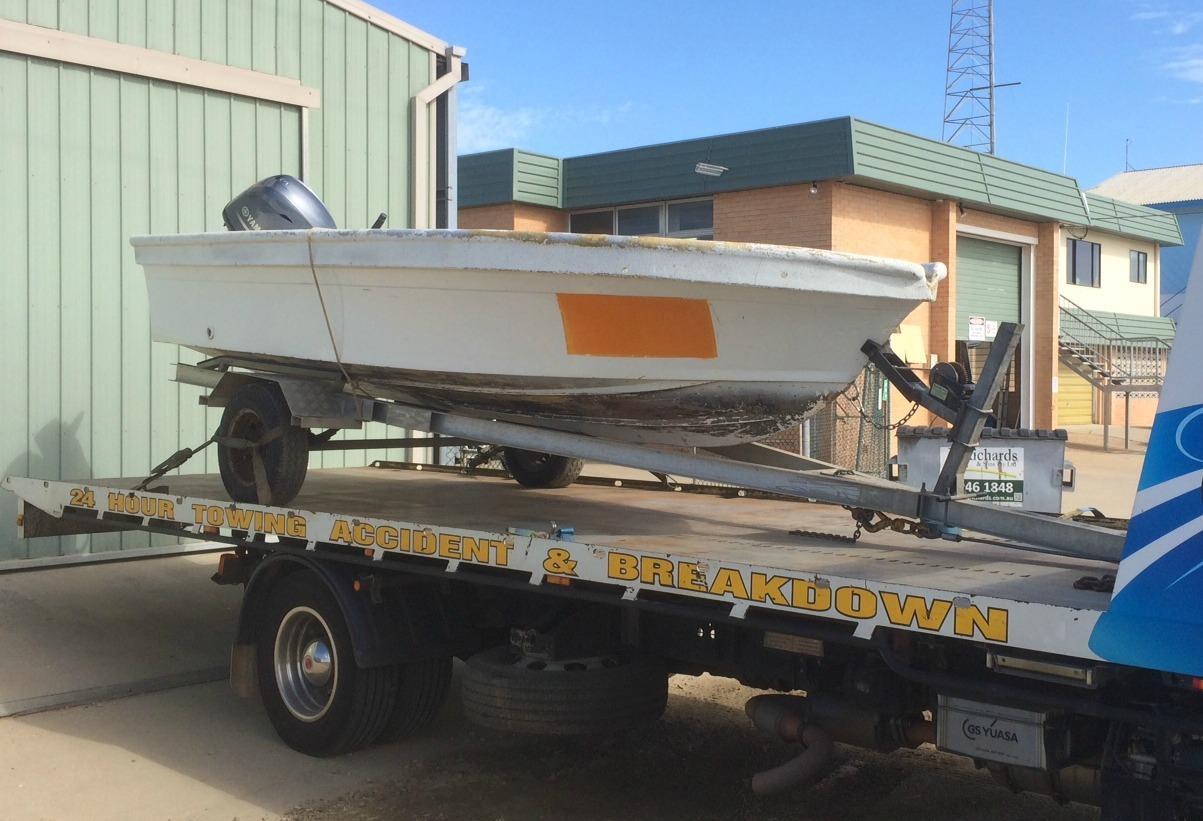 A FISHING boat seized and forfeited to the courts in a North Queensland prosecution has been sold at auction for $3850.
The vessel belonged to a commercial fisher who committed a range of of fisheries offences on the Prosperine River including using commercial nets in closed waters, possessing undersized fish and not having the correct boat licence.
The fisher's four nets covered areas 80, 95 and twice 100 per cent of the waterways.
The fisher pleaded guilty in court last November, was fined $10,000 and had his boat, trailer and motor forfeited.
He is free to continue commercial fishing as the Proserpine Magistrates Court made no ruling on his licence which he retained.