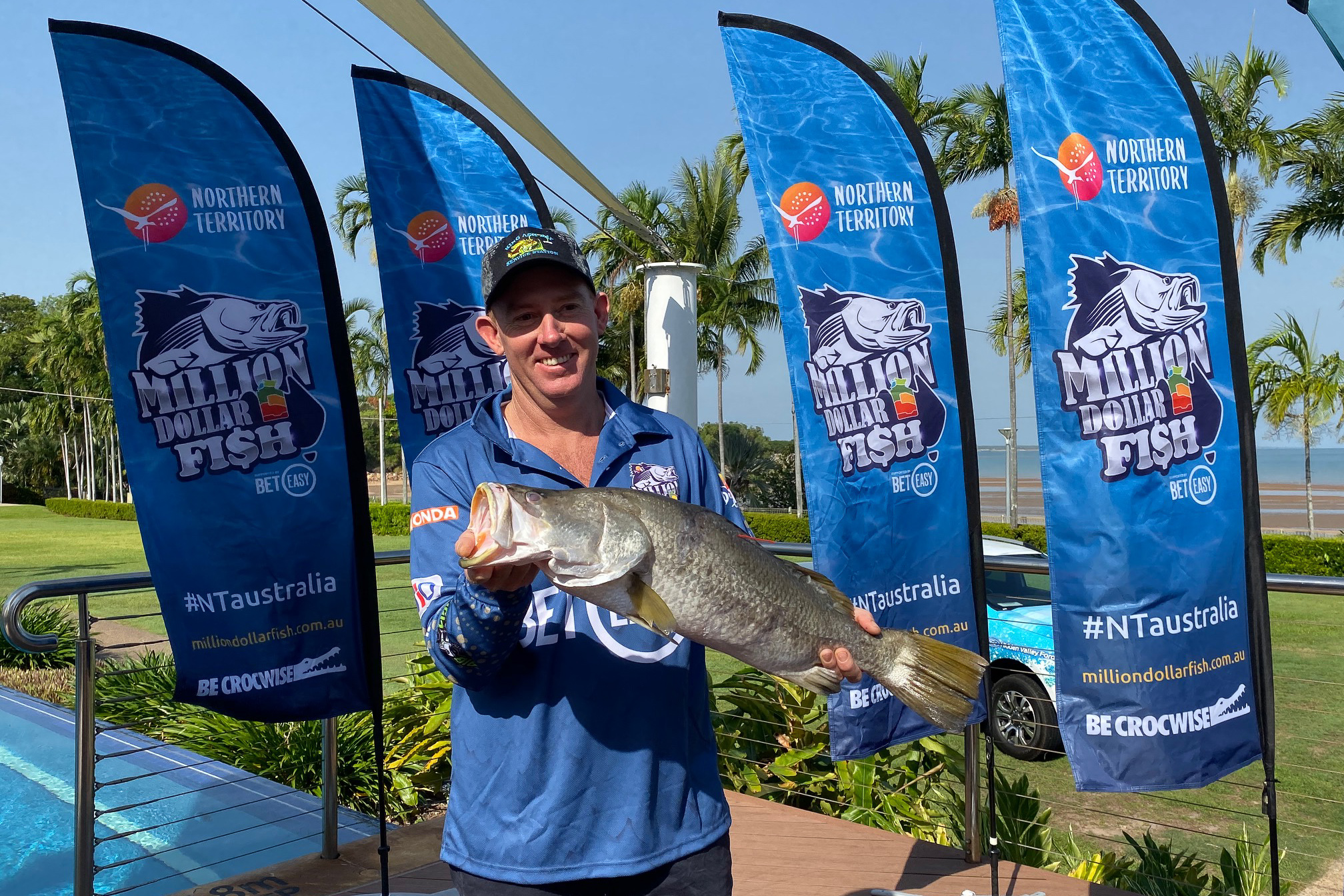 THE countdown is on for the next season of Australia's richest fishing competition, with registrations opening today for Million Dollar Fish Season 8. Million Dollar Fish is free to enter, and the competition runs from 1 October 2022 – 31 March 2023.
Following a record-breaking Season 7 that saw more money paid out than ever, anticipation is mounting for Season 8, which has the largest purse in the history of the competition.
Nine fish worth $1 million have now been released in Top End waterways, including the Season 8 Million Dollar Fish, plus the eight big ones from previous seasons. Once any of the nine Million Dollar Fish are caught, the remaining eight revert to $10,000 fish. With more chances to catch a million bucks, there's never been a better time to wet a line in the Territory and join the hunt for Australia's Most Wanted fish.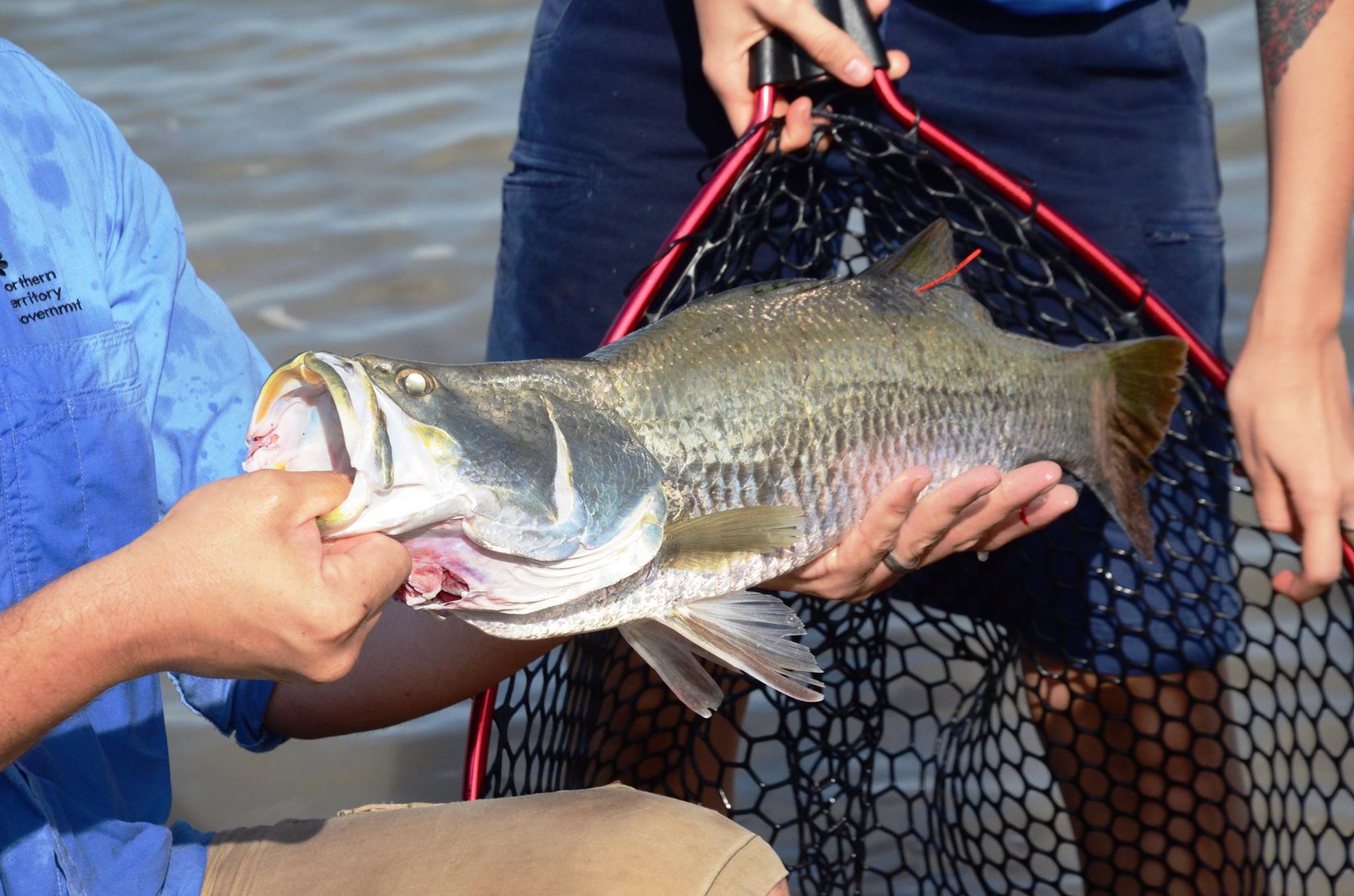 The previous season tag numbers for the fish worth $1 million are:
• S1-MDF1469
• S2-MDF2656
• S3-MDF3556
• S4-MDF4540
• S4-MDF4663
• S5-MDF5501
• S6-MDF6474
• S7-MDF7399
In addition, fishos have the chance to reel in 100 red-tagged barra worth $10,000 that have been released for Season 8. Every time a $10,000 fish is caught, the fisho can donate an additional $1,000 to an official Million Dollar Fish Charity Partner. A whopping $10,000 will be given to a charity partner when a lucky fisho bags a Million Dollar Fish.
Tagged fish are released into five main fishing region in the Top End including Darwin Harbour, Tiwi Islands, Katherine, Kakadu and Arnhem Land.
Million Dollar Fish is run by Northern Territory Major Events Company (NTMEC) on behalf of the Northern Territory Government and underwritten by SportsBet. NTMEC CEO Tim Watsford said the latest instalment of Million Dollar Fish follows a record-breaking Season 7, which saw 16 anglers take home $10,000 each.
"We're gearing up for another big season of Million Dollar Fish, and now is the time to register, get your fishing gear in order and book a trip to the Territory to join the search," he said.
"Start planning your Top End fishing adventure – and how you'll spend a million bucks. With more fish caught last season than ever before, you never know your luck."
Official Million Dollar Fish merchandise is back for Season 8, including a new lure, limited edition fishing shirt, stubby cooler and Fish Headz. Register for Season 8 and receive a merchandise discount code, including the chance to grab a special merch pack containing all items for just $90, a saving of almost $50.
Just by registering people also go into the draw to take home fantastic prizes as part of the Lucky Prize Pool each month. Thousands of dollars' worth of prizes are up for grabs such as Top End holiday packages, Airnorth airfares, Engel fridge-freezers, Shimano fishing packs, Britz campervan getaways, Million Dollar Fish merchandise and more.
SportsBet NT Operations and Partnerships Manager Thijs Bors encouraged everyone to register for Australia's richest fishing competition.
"There's never been a better time to register for Million Dollar Fish and visit the Territory with our amazing fishing regions, pristine landscapes and beautiful sunsets," he said.
"The adrenaline of landing a barra, combined with the chance to win a million dollars, makes Million Dollar Fish the world's most exciting fishing competition."
Million Dollar Fish has been held in the Top End each year since 2015. Fishos from all over Australia have won significant cash prizes, with the hunt for the big ones ramping up each year. To register for free or find out more, visit www.milliondollarfish.com.au.