SCHNEIDER is a name synonomous with quality high performance fishing lines. The maker's latest offerings are no exception.
The makers say Schneider Spectra Braided fishing line provides superior colour retention, is more tightly woven and it does not stretch or lose shape with age like some standard braids do. It's ideal for lure casting, trolling and many more sportfishing applications.
Schneider's Klear-Line monofilament is suitable for use in both salt and fresh water, and is renowned for its reputation of high performance and reliability, which makes it ideal for all applications. Klear-Line is ideal for trolling, rock and beach, live baiting, lure fishing and general bottom fishing.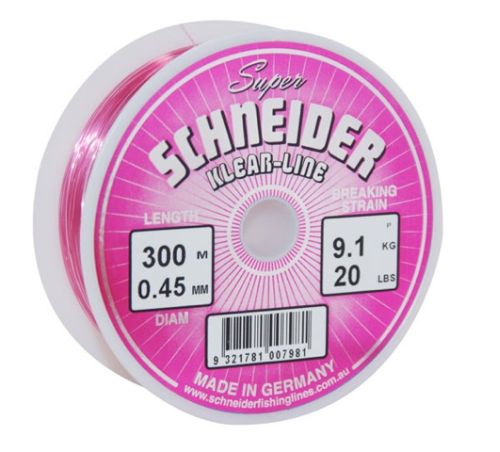 More info: www.schneiderfishinglines.com