GAMEFISHERMEN along the NSW south coast have been enjoying some encounters with broadbill swordfish in recent days. The following report by Mark Way comes courtesy of the Downrigger Shop:
Team Xiphias lived up to their name with another night time adventure scoring two broadbill swordfish on squid baits down deep in the dark of night. Matt Noferi's fish went 51kg on 24kg whilst Tim Monck's went 65kg on 24kg (Club Record) to get Summer Point Score off to a great start!
During the night the crew also had a huge broadbill swim around a balloon on the surface and throughout the night and hooked and released blue sharks – but were so absorbed in the broadbill action they didn't bother to tag them.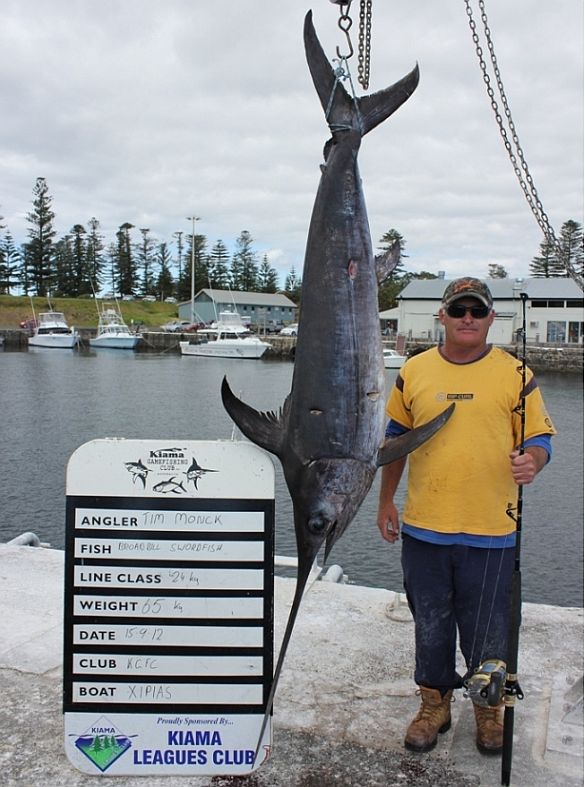 Tim Monck's 65kg broadbill caught wide of Kiama.
For more on swordfishing check out the Swordfishing Central website which has a member who has reportedly caught over 500 broadbill, in the daytime.