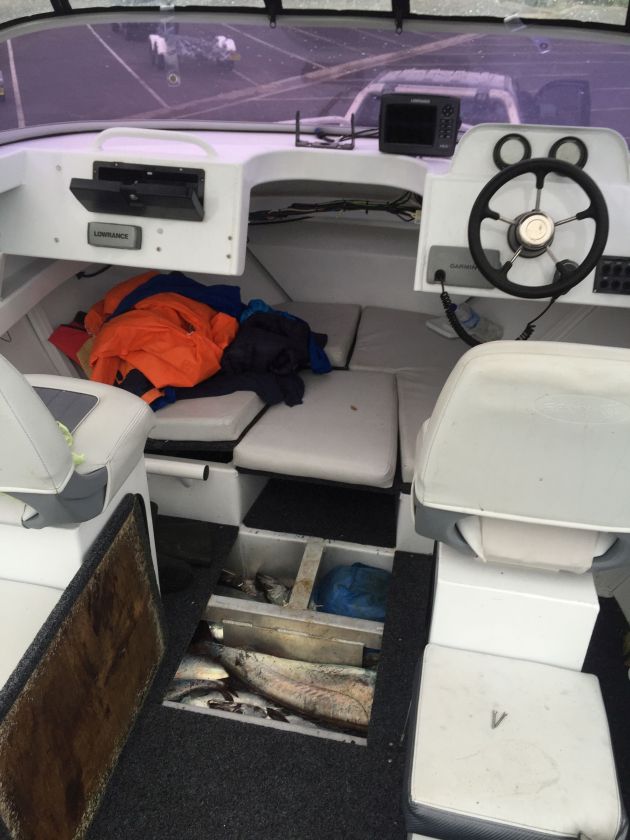 A RECREATIONAL fisherman found allegedly exceeding the boat and bag limits for gemfish has had his boat, motor, trailer and fishing gear seized at Port Botany.
The seizure was made during a compliance operation by NSW Department of Primary Industries' (DPI) Fisheries officers targeting suspected illegal fishing from boats landing at the southern Sydney Foreshore Road Boat Ramp.
DPI Director of Fisheries Compliance, Patrick Tully, said the man was intercepted by fisheries officers and a commercial quantity of femfish was found on the boat.
"The man initially admitted to officers he had three gemfish in the kill well of the vessel.
"However, upon further inspection, fisheries officers unearthed another 39 gemfish weighing 159.7 kilograms in a compartment under the deck of the vessel, the lid of which was screwed down," Tully said.
The six-metre boat, motor and trailer with an estimated value of around $50,000 were seized as well as the gemfish and all fishing gear on the boat, including 52 pre-rigged lines and hooks and an electric reel.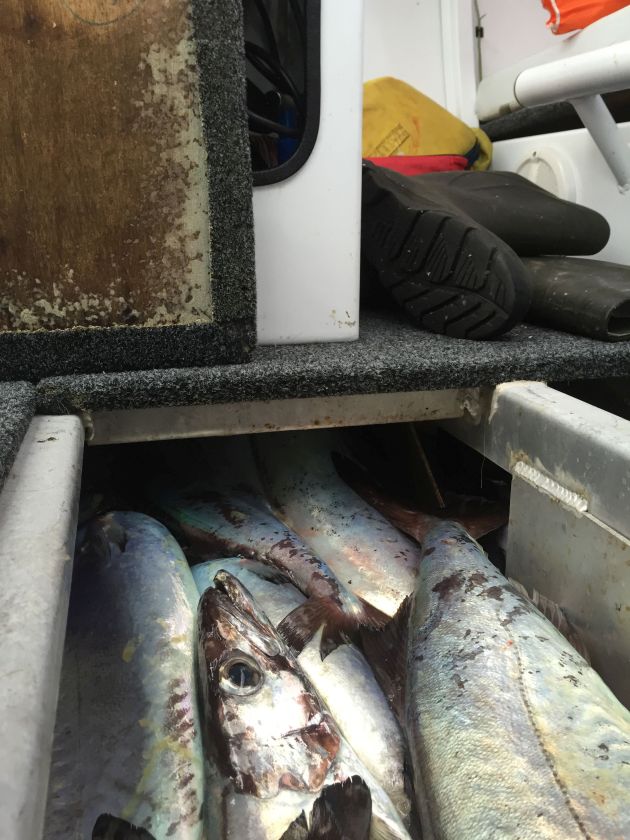 The man was allowed to keep his legal bag limit of two Gemfish.
"Gemfish are listed as a priority species under the Fisheries Management Act 1994. It is an offence for a person to possess a commercial quantity of a priority species, which is five for gemfish.
"Anyone found guilty of these offences face significant fines and may lose their vessel or equipment as a result," he said.
Anyone who suspects illegal activity should call the Fishers Watch number on 1800 043 536 or report online through the NSW DPI website.