DESPITE often bleak and freezing conditions, many anglers have been travelling to the Snowy Mountains to make the most of some excellent late season trout fishing.
As can be seen in these photos sent to Fisho by keen Cessnock based angler Chris Ingle, putting up with frozen fingers and a numb face is more than worthwhile when you're catching quality fish like these honkers!
The huge fly-caught brown (top right) taken at Lake Eucumbene by Matt Daniel measured 71cm and weighed 11 pounds. The successful fly was an orange and black Fuzzy Wuzzy with a purple tail – the colours were reportedly chosen by Matt's daughter Lauren as these are her favourite colours and she helped tie the fly.
The chunky rainbow below taken by Matt fell to a CD7 Rapala.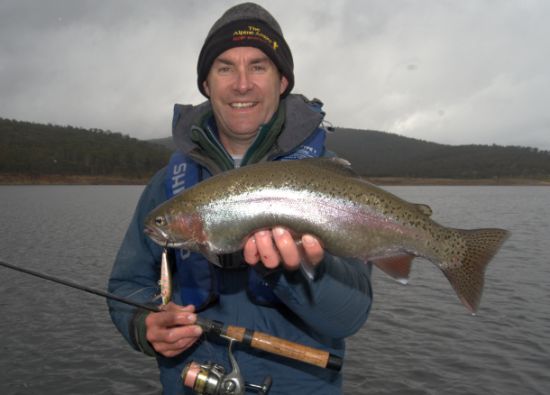 Chris Ingle's brace of solid browns seen here were taken on Rapala CD 7 lures. The biggest fish was 9 pound (4.1kgs) and the smaller fish was 5 pounds (2.25kgs).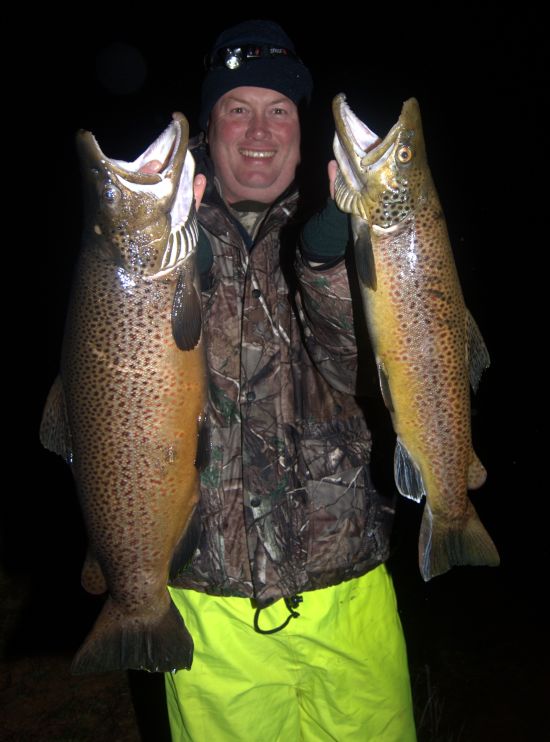 Ingle told Fisho that conditions were "tough with wind, rain and snow falling over the three days we fished."
He reported that many other smaller fish were caught and released during the trip on both wet flies and lures. The pair fished adjacent to Rainbow Pines Caravan Park at Old Adaminanaby on lake Eucumbene.
Ingle says it's a great location to stay at with excellent facilities including good boat ramp and good shore-based fishing at nearby Yen's Bay (contact details 02 64542317).