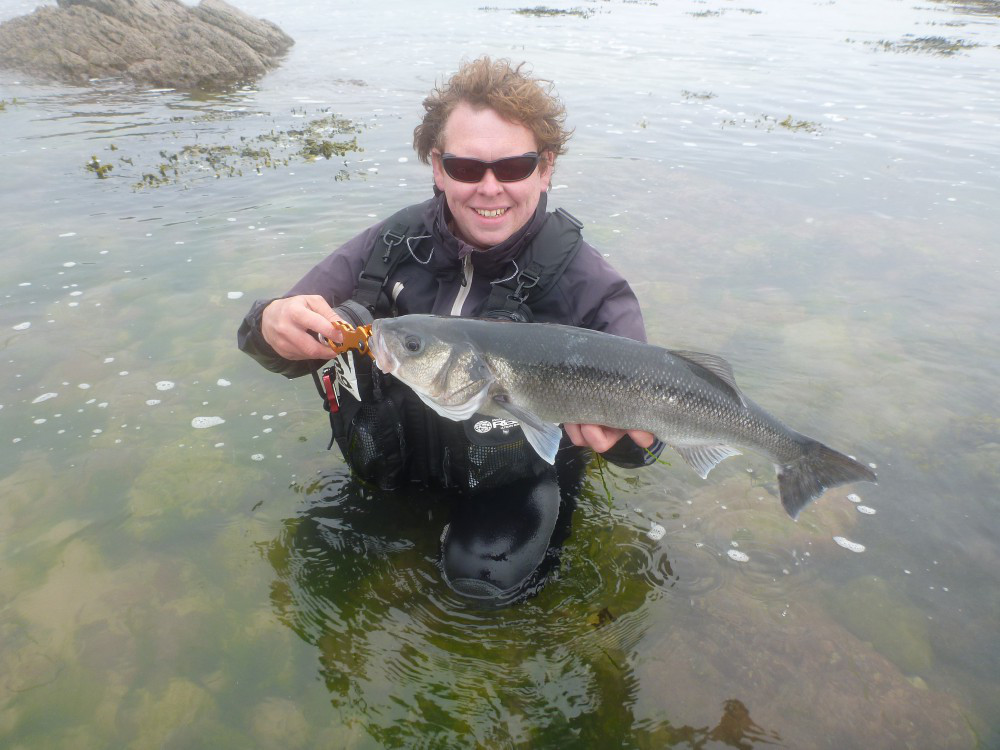 THIRTY years ago bass were considered a rec-only species and were subject to very little commercial harvesting but in recent times they have been pursued relentlessly by the pros. European correspondent Martin Salter reports.
SEA bass are an iconic sporting species in Europe and a top target for anglers. In fact, they are probably the only marine fish over here that I would recommend any visiting Aussie fisho to consider targeting. They look cool, fight hard and smash both lures and bait with gusto. Surveys put the recreational value of bass at £200m to the UK economy.
Unfortunately, the rise of celebratory chefs on our TV screens has widened the public's desire for different fish on the plate. Thirty years ago bass were considered primarily a recreational species and were subject to very little commercial harvesting but in recent times they have been pursued relentlessly by the pros.
We've know for several years that bass stocks in Britain and Europe are in trouble and urgent action was needed to conserve and rebuild the remaining spawning populations. Although the professional fisherman don't like to admit it, this decline is the result of increased commercial overfishing since 1985 and not recreational sea angling. In fact estimates as to the impact of recreational angling on bass stocks vary from 10% to 25% of all landings. Recent evidence has illustrated how 'official' commercial landings data is massively understated suggests that the figure is much closer to 10% and many anglers would argue that it is even lower.
Organisations like the National Federation of Sea Anglers, now part of the Angling Trust, and the Bass Anglers Sportfishing Society (B.A.S.S.) have been campaigning for the introduction of bass conservation measures for more than 20 years. Things looked hopeful in 2004 when the Net Benefits report by the UK Cabinet Office recommended that fishery managers look at making bass a recreational-only species. This was followed up by the publication of a Bass Management Plan by B.A.S.S. in October 2004. Sadly, the reports stayed on the shelf, bass stocks continued to be over fished and the unsustainable minimum size limit of 36cms remained in place until last year's long overdue rise to 42 cms – the absolute smallest size at which bass reach maturity and are able to reproduce.
Scientific advice issued by the International Council for the Exploration of the Seas (ICES) in June 2014 recommended an 80% cut in bass mortality across the EU area for 2015. This followed the 2013 advice for a 36% cut which was ignored. And in 2014 bass landings by UK vessels actually rose by 30% (from 772 tonnes to 1,004 tonnes). Faced with overwhelming evidence any sensible politician would have surely voted for serious conservation measures in order to avoid the prospect of having to impose a total moratorium on all bass landings further down the road. Unfortunately, sensible is not the first word that comes to mind when describing the antics of our EU Fisheries Ministers who gather each December to allocate what are euphemistically called 'fishing opportunities'.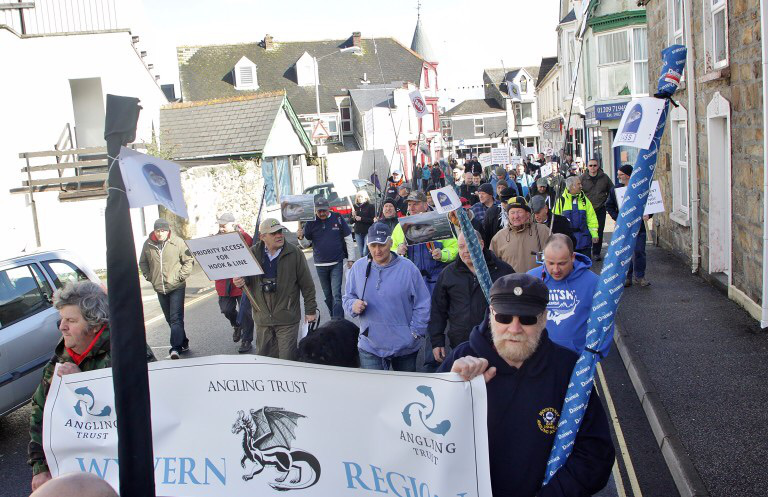 Last year they made a bad a situation even worse and triggered protests from thousands of anglers across the EU. They have only themselves to blame for their blatantly political decision, taken in contravention of clear scientific advice, to grant a four-month exemption for bass landings coupled with larger vessel catch limits to inshore gill netters and hook and liners from the six month bass moratorium proposed by the European Commission. At the same time strict bag limits were introduced for anglers resulting in a zero take from January to June and a one fish per day limit for the remaining six months. This package was rightly deemed to be unfair, irresponsible and likely to inflict further damage on already threatened bass stocks.
Recreational bass fishing, which now has a tiny impact on bass fishing mortality, bore a disproportionate burden of last year's catch restrictions while much of the commercial sector was given a "get out of jail free card" despite the fact that their actions were at the root cause of the problem.
So it came as no surprise to us when the latest report from fisheries scientists has revealed that stocks of seabass around the UK and North European coast were now below the level at which recovery can be guaranteed. The stock biomass was estimated to be 7,320 tonnes, well below the 'B-lim' of 8,075 tonnes, at which future regeneration becomes critically endangered.
The advice from ICES for 2017 couldn't have been clearer:
"ICES advises that when the precautionary approach is applied, there should be zero catch (commercial and recreational) in 2017".
The Angling Trust and the Bass Anglers Sportfishing Society (BASS) have issued a joint statement setting out a call for all bass netting to cease and for bass to become a recreational and sustainable commercial hook and line species only. We want to see the introduction of a slot size for both hook and liners and anglers to allow the larger, most fecund individuals to be returned to contribute to stock recovery. Both the organisations have made it clear that they see no case for further restrictions on recreational bass fishing which now has a tiny impact on bass fishing mortality and which bore a disproportionate burden of last year's catch restrictions.
You can read the full statement here.
It is time that our Fisheries Ministers in Europe learn the lessons from the striped bass stock collapse in the USA and finally grasp the nettle and end the unsustainable netting of this most popular sporting fish before it is driven to extinction.