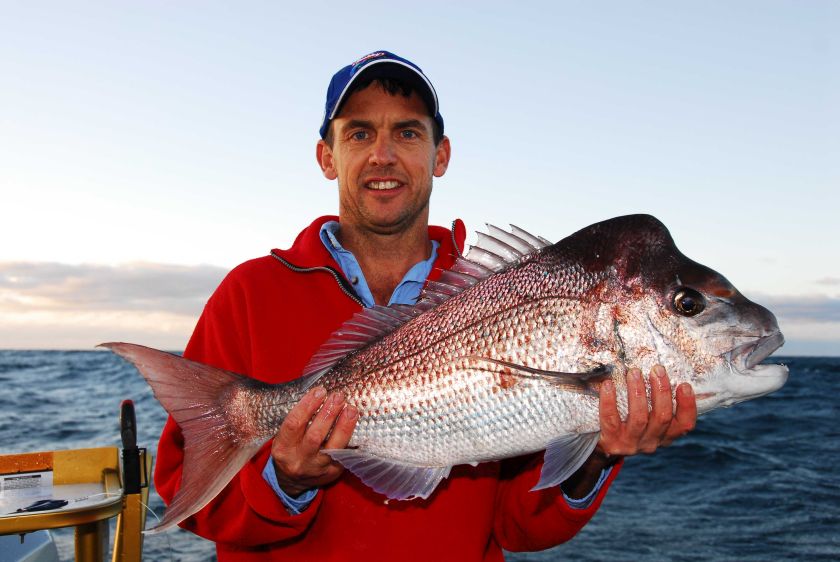 THE Dave Irvine Memorial Snapper Classic (DIMSC) is a catch and release angling event that draws in anglers from all over Australia. The event was original created by a number of Dave Irvine's close friends and family, to pay tribute to his larger than life character and is in recognition of his life's passion of catch and release angling. The event has been held annually since Dave passed away suddenly in 2007.
Like every year the 2016 DIMSC is an event not to be missed and this year is rather significant, as it marks the 10th anniversary of the event. In recognition of this achievement the committee is intending to make this the biggest and best event yet.
This year will include a Family Fishing Day on Saturday 13th August. The Family Fishing Day has been developed to get more anglers involved in catch-and-release angling, including those that are either new to fishing or simply don't have access to a boat. The family day has also been established to encourage families to become involved and to help educate the younger generation on safe handling practices, to help ensure their catch swims away in the best possible condition. Both Dave and the DIMSC committee believed it is imperative to educate younger anglers in catch-and-release angling as they are the future of the recreational angling community.
The Family Fishing Day is a catch and release competition that is similar to the offshore snapper fishing section of this event, in terms of taking a photograph of your catch on a "brag mat" and releasing it immediately afterwards. However, the committee has made a few rule changes including permitting the use of bait and this part of the competition being open to six species. These species are flathead, bream, whiting, luderick, mulloway and tailor. In addition, fishing is open to all permissible recreational fishing areas. However, the committee strongly advises against undertaking headland and rock fishing in areas exposed to the open ocean, due to the associated hazards.
This year will also include some live fishing action with the inclusion of the Shimano Reef Science Fishing Show (better known as Dave Moss and his Super Tank) and a sausage sizzle and other activities for the kids including casting competitions and giveaways.
The DIMSC will be held from Friday 12th until Sunday 14th August 2016 at Coffs Harbour Yacht Club. With the Family Fishing Day event only being held on the Saturday from 7am until 4pm. Registration for the Family Fishing Day only will cost $20 per family (2 Adults and 2 Juniors) and/or $5 for juniors entering by themselves with a guardian's permission.
Most of all, get your DIMSC registration forms in early (received before the 22nd of July 2016) to be eligible for the Early Bird Special of $120. Which is a savings of $20 when compared to the standard registration (normally $140) and most probably guarantee you a limited edition DIMSC shirt. Please note registration received after the 9th of August will cost $170.
For more information, please see the tournament's Facebook page.