Two men are facing jail terms and up to $200,000 in fines after more than one thousand kilos of undersize fish were seized during a raid last month at the Sydney Fish Markets.
NSW Primary Industries Minister, Steve Whan, said Industry & Investment (I&I) NSW Fisheries Officers from the Sydney Metropolitan area acted on information received and attended the Sydney Fish Market last month and inspected a consignment of fish.
"The fish included snapper, silver trevally and rubberlip morwong. Fisheries Officers subsequently seized a total of 1073 kilograms of fish," Minister Whan said.
"3864 of the fish, around 900 kilograms, were found to be of a prohibited size."
The minimum size limits for snapper, silver trevally and rubberlip morwong is 30cm. Some of the fish were found to be as small as 20cm.
As a result of the seizure, I&I NSW Fisheries Officers in Ulladulla boarded and searched a commercial fishing boat. The owner of the boat, a 42-year-old commercial fisher from Lake Tabourie, was spoken to in relation to the seized fish, and an illegal monofilament net and a number of documents were also seized.
The man and a 39 year old Milton man are expected to face court on a number of charges. The seized fish were donated to Oz Harvest, which has distributed the fish to various charities within the Sydney area.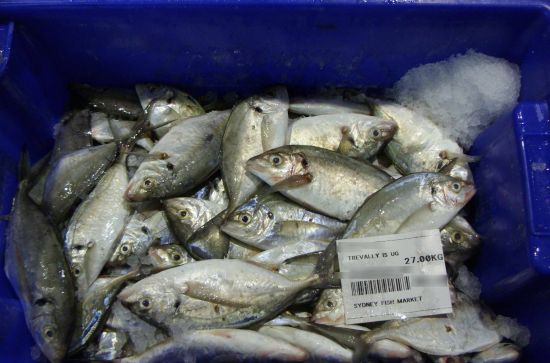 Pic: Industry & Investment NSW