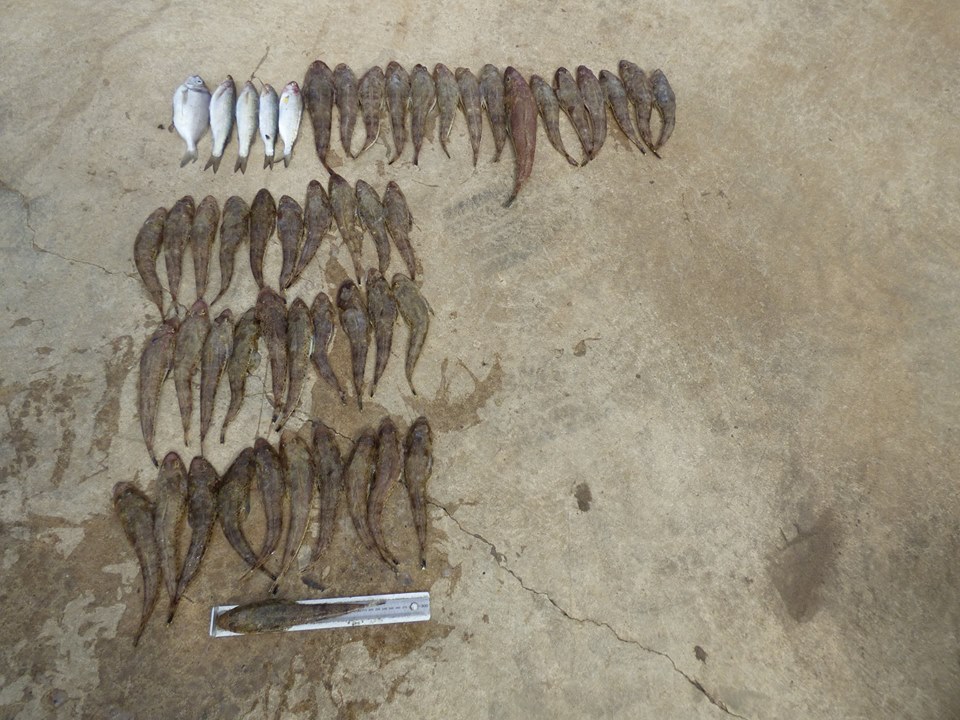 A 55 year old man and 45 year old woman from Meadow Heights will be summoned to appear in the Geelong Magistrates Court for allegedly taking 46 flathead, 30 of which were undersize.
A phone call to 13FISH (133474) yesterday alerted Fisheries Officers to the couple fishing on Cunningham Pier in Geelong, where they were observed taking a bucket of undersize flathead back to their vehicle.
When Officers asked to search the vehicle, the couple claimed to have locked the keys in the car.
When carrying out their duties Fisheries Officers have the power to search any vehicle in connection with a persons fishing activities.
Officers located 46 flathead in the boot of the vehicle, 30 of which were smaller than the minimum size.
The catch limit for sand flathead is 20 and the minimum size is 27cm.
All the fish were seized and the couple will face several charges.
Penalties relating to taking undersize fish carry fines of up to $3,100. Hindering an authorised officer can result in fines of up to $18,600 or 12 months jail.
People are encouraged to call 13FISH (133474) to report illegal fishing anywhere in Victoria, anytime. In circumstances where officers can't respond to a call, the information provided is valuable and helps us plan future patrols and operations.