Shimano says if you're hoping to get amongst big kings, amberjack, samson fish, cobia, giant trevally or dogtooth tuna on jigs the new JigWrex AX rod range is for you.
JigWrex AX rods features a Progressive Dual Stage Action blank that Shimano says delivers the required jig actions effortlessly, while doubling as an effective big fish fighting tool that transfers minimal fatigue to anglers.
There are three spin models to choose from covering PE5-PE8 line and 200gm to 500gm jigs and an overhead model suitable for PE6 line and 300gm jigs. Each rod comes in a vivid green and blue chameleon finish, feature quality Fuji hardware and split-style butt sections.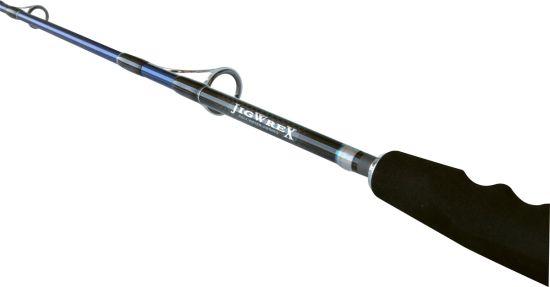 Trade Enquiries: Ph: (02) 9526 2144; website: www.shimanofish.com.au