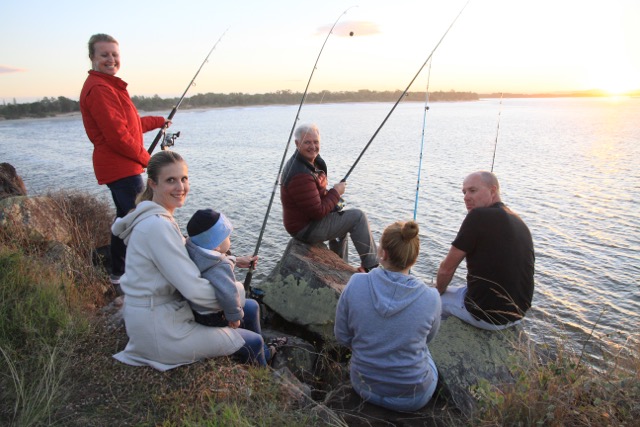 YAMBA'S famous annual "Tim the Bream" fishing classic which previously attracted crowds of up to 17,000 anglers in it's heyday is set to make a big comeback to the Clarence River in August 2016.
After a 31-year hiatus the Rotary Club of Yamba has decided to pick up the fishing tackle left behind in 1985 and host the popular event again with this year's event mirroring the original 1958 prizes for catching tagged fish.
Eleven fish in total have been tagged with the featured prize catch for Tim The Bream worth $10,000, with another 10 tagged fish worth $1000 each according to event director Darren Williams.
"We are really hoping the local businesses get behind this event as it will be a very big economic driver during a month which is traditionally a slow period in the Lower Clarence," Williams said.
"Other prizes are also available for various species and these have been sponsored by local businesses," he said.
The Clarence River round of the ABT will also be running the same weekend which will give the large and iconic river system a real festival feel for what will a great time of year to catch bream.
Yamba Rotary are capping entries at 5000 and the last time the event ran in 1985 there were 600 boats who hit the water for the competition as well as 12,000 anglers.
Fishing will take place from both banks of the Clarence River as well as by vessel or boat.
This is a catch and release competition only and all fish must be alive and in a healthy condition when presented to be eligible for entry into any category of this competition.
The event will take place at Yamba over the weekend of Saturday 20th and Sunday 21st August 2016.
For more information, including how to get tickets, head to the Facebook page.