AN unusual catch that took place at Forster on the NSW central coast last week has reportedly been the talk of the town amongst local fishos.
Fisho first received a photo of a mystery barramundi last Friday via photographer Shane Chalker. After speaking to Chalker today he confirmed this example of the popular northern sportfish was caught by local commercial prawner Reece Chapman.
Chapman reportedly told Chalker he got the surprise of his life after stringing out a net late last week in Wallis Lake. As Chapman tells it, all hell broke loose when the obviously large fish found itself snared in his net. He said he thought a large jewfish had strayed into it until he got a closer look and called it for a tripletail. His jaw eventually dropped when the fish was revealed as a barra, and a big one at that!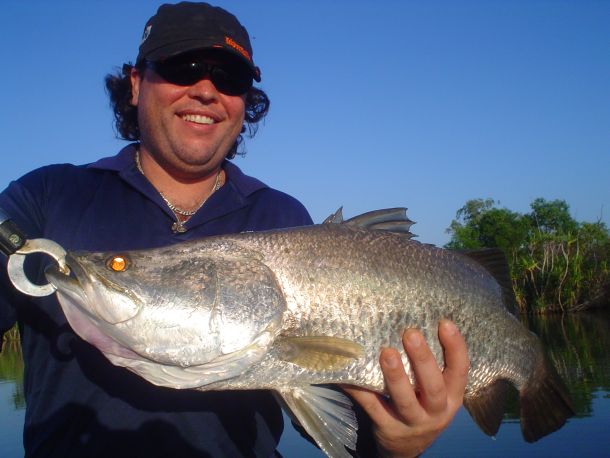 The mystery barra reportedly measured 1.2m and 13.5kgs. It has been suggested the fish may have originated from a fish farm in the region during recent flooding.
Unfortunately for Chapman the barra didn't prove too appealing on the plate. In his words he would have preferred a "big lake bully mullet any day".
This incident follows on from unconfimed reports of a metre-plus barra caught in the Newcastle area on a live bait last year.