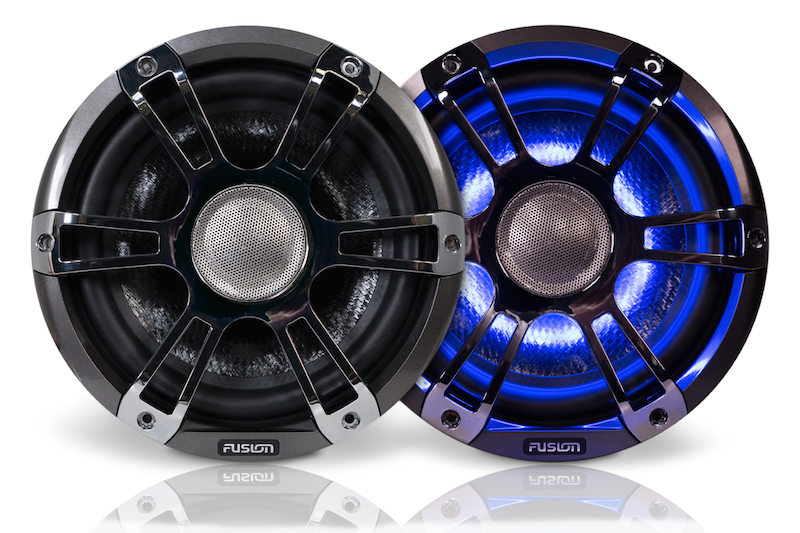 FUSION announced today the expansion of its award-winning line of marine audio entertainment systems with the release of the new Fusion Signature Series 8.8-inch speakers.
The Signature Series 8.8-inch speakers join the 6.5- and 7.7-inch models already in the Fusion range. Built with the same premium materials as the rest of the line, the new 8.8-inch speakers deliver proven sound quality in a larger form factor.
With a redesigned grille, the speakers are available in Sports White and Sports Chrome. With an elegant finish and designed to perfectly blend with the decor of any vessel, Fusion says the new refined styling will aesthetically accompany and enhance any vessel.
A dual-color diffused LED lighting option is available that illuminates in either striking blue or sparkling white to add to the immersive experience the signature series delivers.
For more information on the Fusion Signature Series, or its entire line of audio products, please visit fusionentertainment.com.