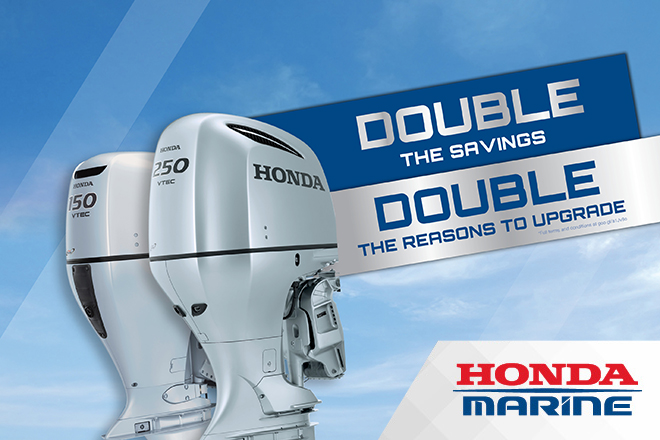 Honda is pleased to announce that customers can now double their savings with up to a MASSIVE $2,000* off selected Honda outboards during September 2016!
"With summer fast approaching, we want all boaters to enjoy the unmatched reliability of a Honda outboard so they can have peace of mind, knowing that their engine will get them home safely," Honda Marine's national sales manager Chris New said.
"Honda is doubling the Honda Dollars offer in September, and with an industry leading 7year warranty, paired with up to $2,000* off that's a double offer that's hard to beat!
The double Honda Dollars can be taken directly off the purchase price of the outboard or boat package, or any other Honda product in-store at the time of purchase, giving you far more value for less money! That means more money you can spend on that growing collection of rods in the shed!
But hurry this massive double offer is only for 1 month! So get in to your local Honda Marine dealer today!
You can locate your nearest dealer at: http://dl.hondampe.com.au and for full terms & conditions visit marine.honda.com.au.