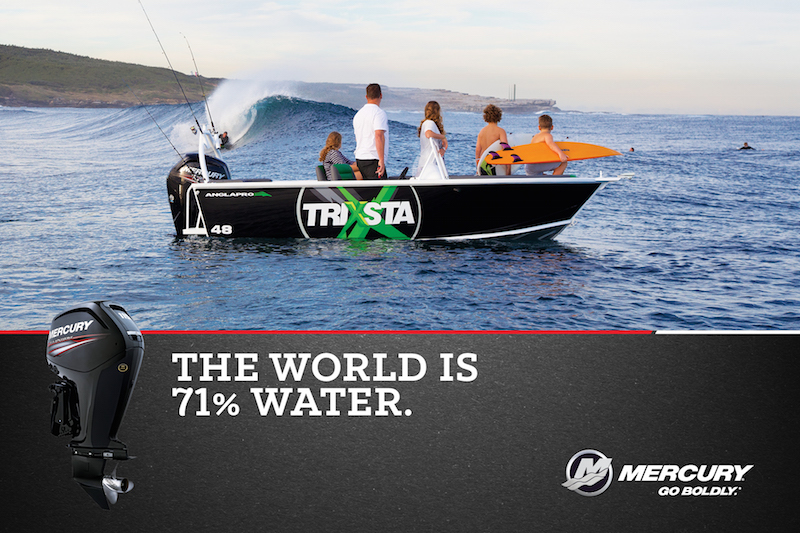 MERCURY Marine recently announced a new brand message and global advertising campaign focused on enhancing the boating experience.
The campaign, "Go Boldly", aims to inspire confidence while capturing the high level of excitement and energy that can come from an "on-water" lifestyle.
"Our job at Mercury Marine is to empower boaters to enjoy their time on the water and create life-long memories," said Anthony Brown, Mercury Marine's marketing manager.
"Go Boldly embodies that pursuit of adventure and excitement, to go further than you have gone before, to try something new, to catch that fish of a lifetime. Mercury helps create those memories for everyone – boaters, fishers, skiers, families – everyone who enjoys boating.
"That's what we want to provide at Mercury – not just an engine, but an experience time after time.
More info at mercurymarine.com
https://www.youtube.com/watch?v=JlTXFzlqTJg