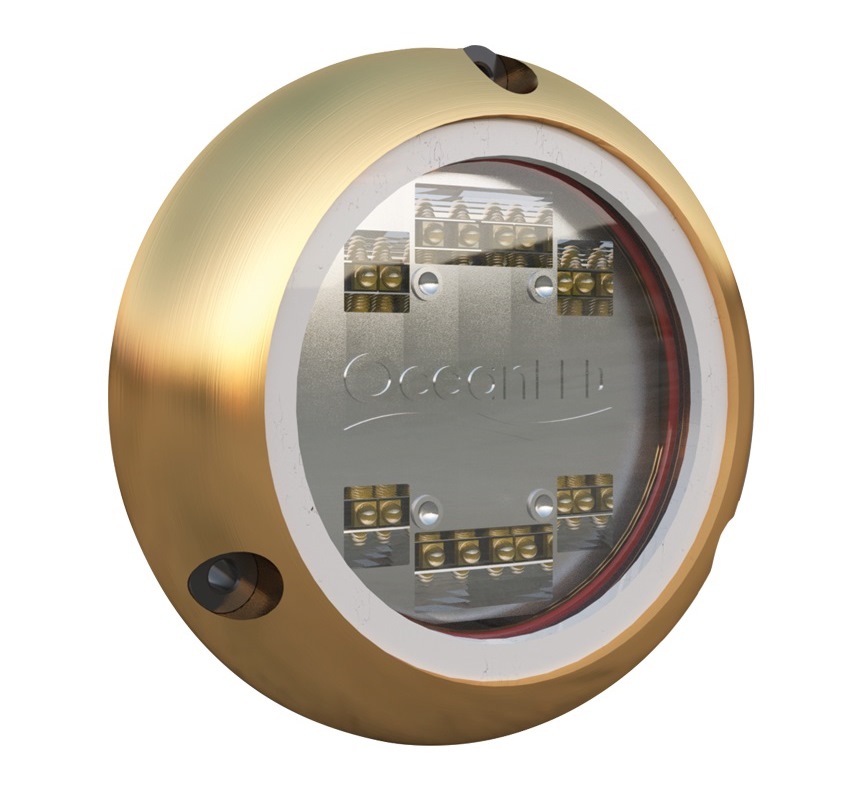 THE OceanLED Sport S3116s is an underwater LED light for fishing and cruising in small and medium-sized boats.
The lights incorporate 9,800 lumens into a low profile, compact design with "Midnight Blue" and "Ultra White" light options. Advanced optics offer a 90˚ surface beam angle, with a focused 20˚ side beam angle providing extra water penetration and a larger area illuminated.
Features:
9,840 Lumens / 5,000 Fixture Lumens.
90˚/20˚ Beam Angle
Compact and simple design (installation needs only a 12.5mm hole in the hull to feed the cable through and 3 screws in place).
Easy to clean
Fish-Strobe Mode (bright, randomised strobing of the light, said to attract fish and bait).
More info at bla.com.au.