MERCURY'S 200L, 200XL, 200CXL and 200L Pro XS OptiMax engines all now qualify as Three Star ultra-low emission motors* – the highest rating available.
This means there's a Three Star ultra-low emission option across the entire OptiMax range from 75-250hp.
"Our engineers have improved the calibration in the engines' power control module, further reducing over-all emissions," said Nicholas Webb, Mercury's Director of Outboard Product (Australia, New Zealand, Pacific).
"Theoretically lowering emissions is easy, but it gets incredibly complex when you have to maintain all your other outstanding features – economy, acceleration, performance and reliability.
"But that's what we've done – we've taken the best and made them better."
The same technology which makes OptiMax engines perform so well also makes them really clean. OptiMax engines feature Mercury's unique two-stage direct fuel injection system. With this system, fuel is first discharged into a holding cavity fractions of a second before a burst of pressurised air shoots it into the cylinder. This process, involving air and fuel, creates the best fuel atomisation possible which delivers a more consistent and complete burn. More power for less fuel with ultra-low emissions.
*Australia's VELS system (Voluntary Emissions Labelling Scheme) is based on international emission regulations and is recognised and approved by the Australian Government.
Zero stars- High emission
One star- Low emission
Two stars- Very low emission
Three stars- Ultra low emission
Four stars- Super ultra low emission (for future technologies)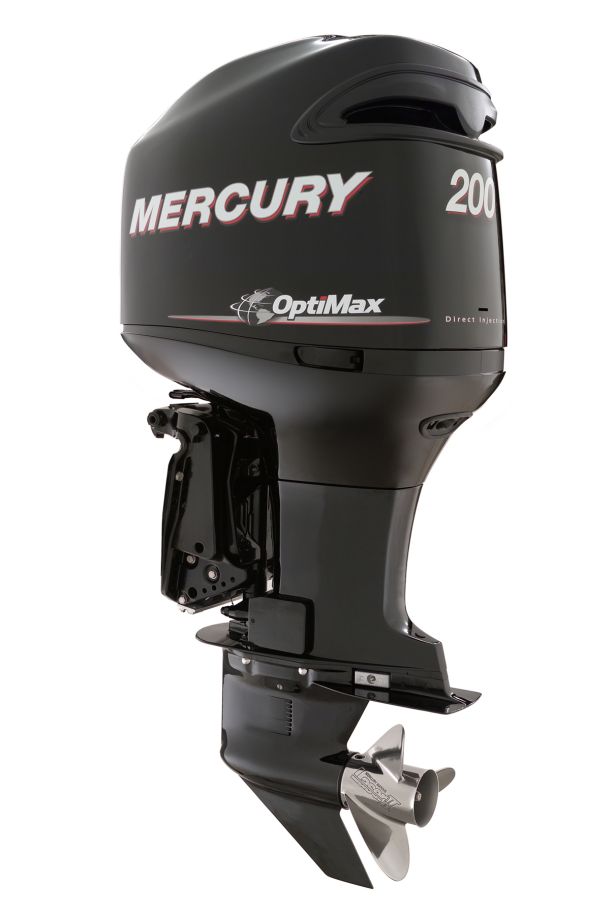 More information at: www.mercurymarine.com.au