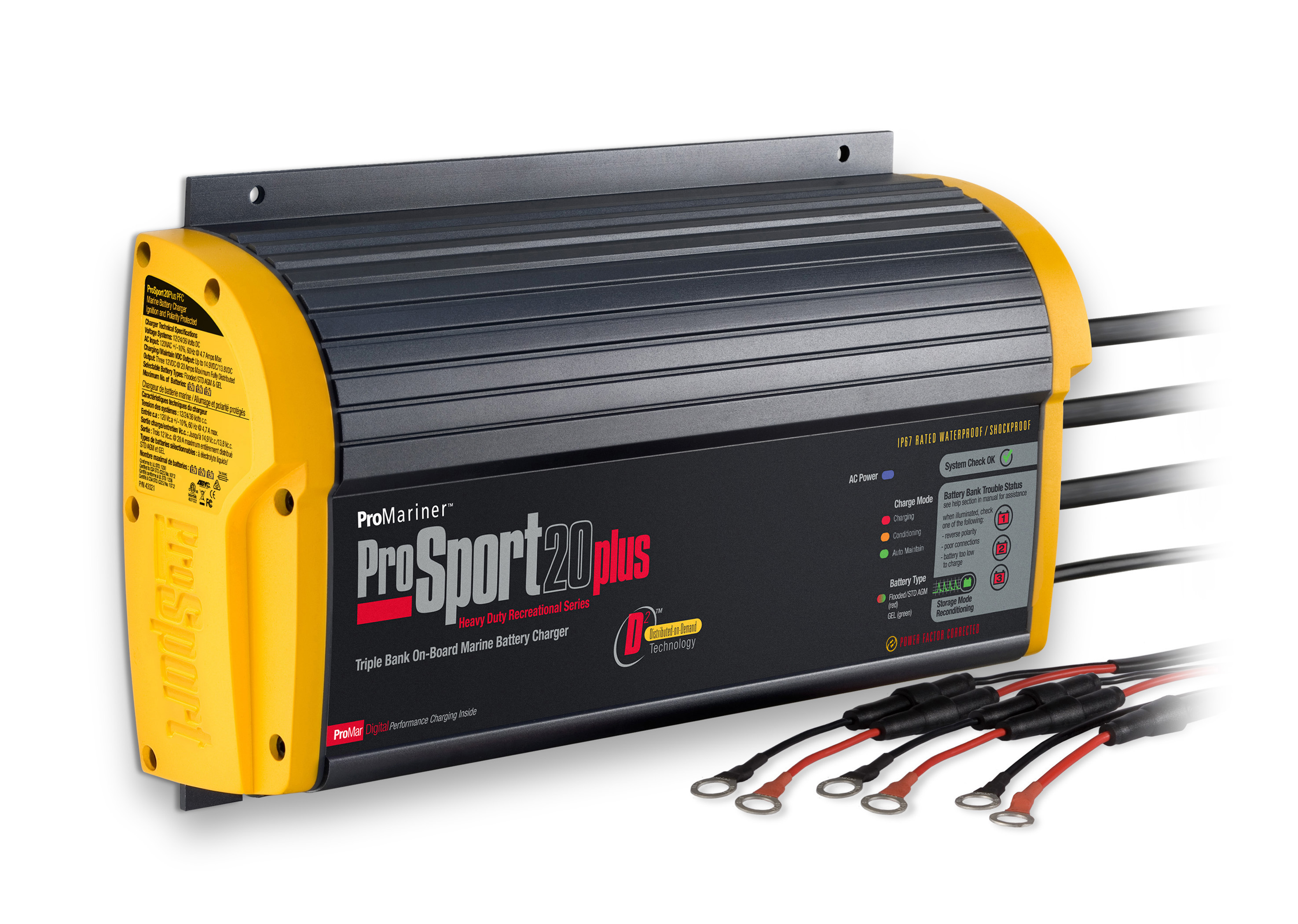 THE new ProMariner marine battery chargers deliver fast charge times and battery conditioning without the need to haul portable chargers onto your watercraft.
The ProSport Generation 3 On-Board Marine Battery Chargers incorporate "distributed-on-demand charging technology", which takes 100% of the available charging amps and distributes them to any one or combination of all batteries as needed for faster charging. ProSport is 100% waterproof and shockproof, weighing 40% lighter than older epoxy filled chargers, providing cooler operation and greater reliability. Each ProSport model has digitally selectable charge profiles including a once-a-month storage reconditioning mode for extending battery life.
Features:
ProSport 20 Plus model is perfect for 36V Minn Kota trolling motors
Delivers fast, efficient charging in a lightweight design
Automatically charges and maintains your engine crank battery while distributing all remaining charging amps to trilling motor or house battery(s)
Advanced technology eliminates time consuming troubleshooting by clearly indicating system and battery connections are OK or if a fault is present on a specific battery bank
During short or long-term storage, ProSport automatically reconditions all batteries on board once a month for maximum battery life and performance
After fully charging and conditioning batteries, ProSport's Energy Saver Mode will monitor and maintain batteries only when needed, maintaining a full state of charge. This reduces AC power consumption, lowers operating costs, and maximises reserve power performance
Compact and rugged extruded aluminium design, dual in-line DC safety fuses for trolling motor and house battery banks.
Built-in over-voltage, overload, over-temperature, reverse polarity and ignition protection
Suits Group 24-31 Flooded, Gel, AGM, HP AGM (Model 43020 only) batteries
Pre-wired for easy installation
Two Year Warranty
ProSport chargers start from $259 AUD SRP.