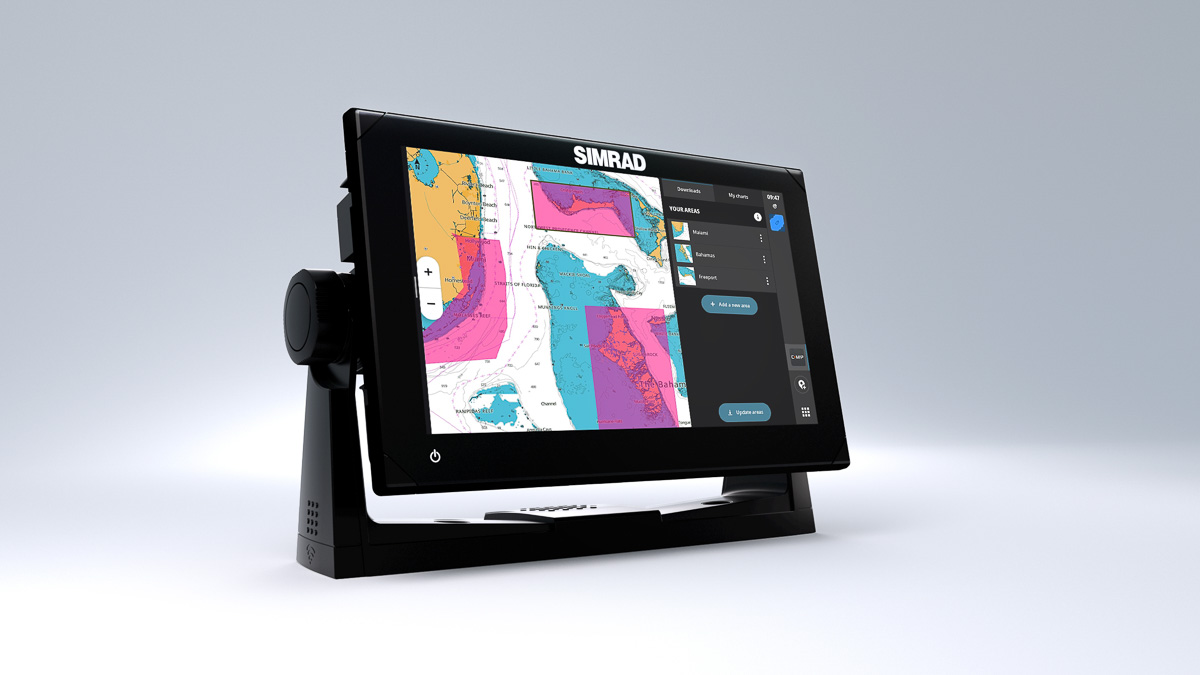 SIMRAD has released the new 1.5 software update to its latest multifunction display NSX, which introduces a variety of new features, delivering more innovation for boaters. The software update includes all-new sonar sharing, fully integrated Mercury interface and control, C-MAP X-Chart Manager & X-Chart Store, as well as compatibility with a range of third-party charting options.
With the update's new sonar sharing feature, anglers can share their sonar across multiple onboard Simrad NSX displays for additional views. The enhanced NSX also provides full integration with Mercury engines, featuring connectivity to autopilot, cruise control, troll control and active trim via Mercury SmartCraft Connect.
Since first launching, NSX was packaged with the latest C-MAP® DISCOVER X charts, and the option to upgrade to REVEAL X – offering shaded relief layer along with increased clarity of satellite imagery.
Additionally, the new C-MAP X-Chart Manager & X-Chart Store have been introduced, allowing users to purchase, update, upgrade and download C-MAP charts directly to their chartplotter. A huge value to boaters, all C-MAP cartography is automatically available online, on the Simrad Companion app and NSX – all users need is their one single sign-on.
Boaters can get these enhanced features now. To download the software update, users can register their NSX on the Simrad companion app and the update will be available to download to the phone from anywhere and then transferred to the NSX unit. Additionally, updates can be downloaded by connecting the NSX directly to Wi-Fi or on the Simrad Yachting website via an SD card.
Simrad Yachting developed NSX with the overall purpose of providing a simpler, more fluid boating experience for mid-sized centre consoles and dayboats. With ease-of-use at its core, the NSX was designed to feel instantly familiar to create a seamless experience on the water whether it's wakeboarding, fishing or just another day at the sandbar.
NSX provides ultimate integration, connecting boaters to more tools and Simrad technologies like the latest HALO radars. Simrad NSX is available in 7-, 9- and 12-inch display sizes.
For more information, visit www.simrad-yachting.com