POPULAR tinny brand Stacer this week launched its 2016 line up of boats on the Gold Coast. The brand has experienced some big developments over recent years with a series of fresh designs catering for all budgets and interests. The most recent launch saw a number of changes to its fishing range, plus the introduction of a new crossover fishing/family boat.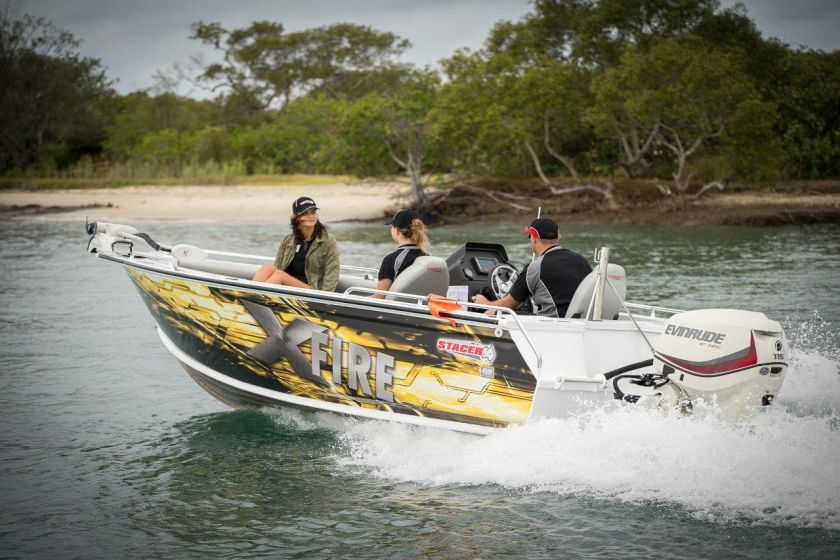 The Crossfire
On the back of customer feedback, Stacer launched the Crossfire side console range in sizes 489, 509, 539 and 579. The Crossfire, according to Stacer, is a combination of its existing Outlaw, Nomad and EasyRider models. More importantly for serious fishos, it's been labelled at 80 per cent fishing, 20 per cent fun.
Unlike many so called fishing/family boats, the Crossfire is still a dedicated fishing boat and features all the inclusions you'd expect. The test boat featured a Motor Guide bow mount electric, full enclosed rod locker, rod holders, plenty of storage and fishing space and a side console. With a list of optional extras, the fishing family man doesn't need to compromise on fishability.
However, if the wife and kids spend a day on the water, there's a V-shape lounge/day bed complete with cushion, which can be easily turned into a casting platform by removing the cushion and adding an infill.
There are plenty of options to customise it further, including a ski pole, swim ladder, drink holders, bait board, etc.
The Crossfire features Stacer's Evo Advance Hull with its sharper bow entry and deeper V without compromising on stability.
The 509 size test boat was fitted with a 115 Evinrude E-TEC and wasn't short on power with a top speed of 39 knots.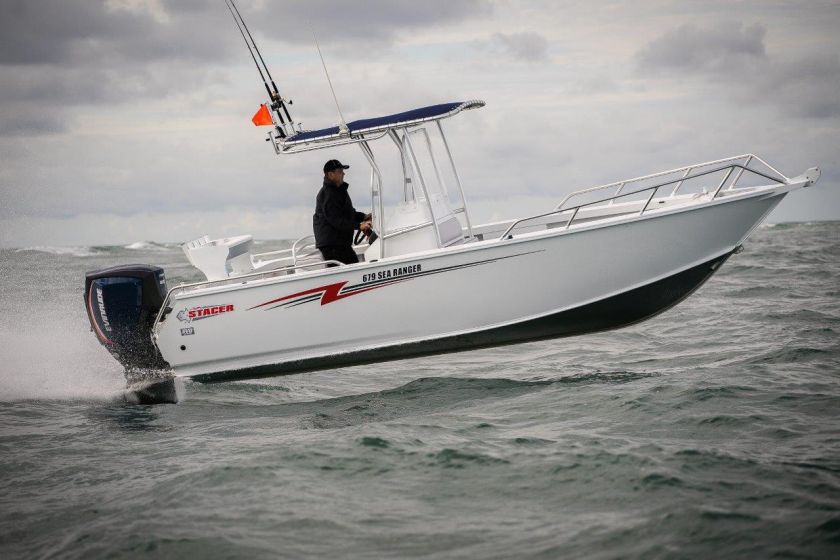 Sea Ranger
Stacer this year has released the new 619 and 679 Sea Rangers. The Sea Ranger is a large centre console sport fishing boat with 5mm alloy bottoms and 4mm sides.
The 619 is rated to 200hp and has a fuel capacity of 168 litres, while the 679 has a maximum rating of 225hp and carries 215 litres. Both models can be optioned up with larger fuel tanks. That's not a bad option and makes the Sea Ranger more versatile for overnight trips and long runs offshore.
These boats feature an abundance of fishing space and performed well in the choppy waters around Jumpinpin's bar.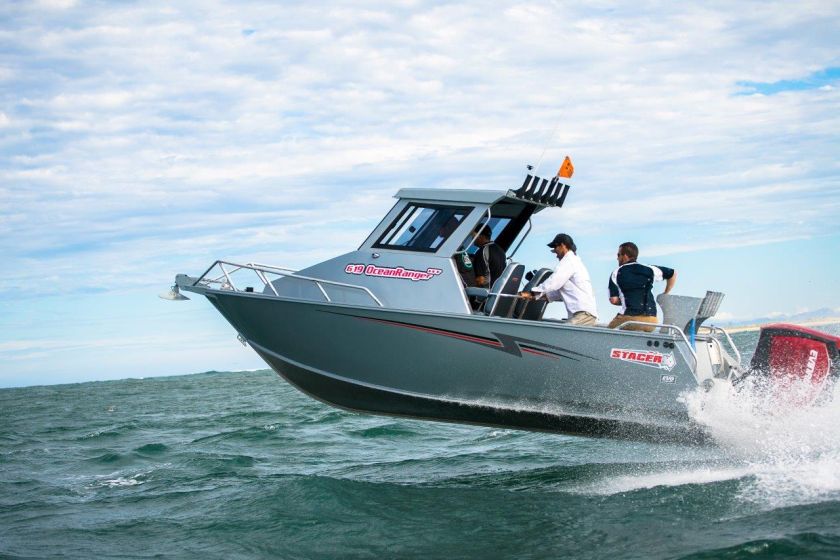 Ocean Ranger
Another new addition is the 589 and 619 Ocean Ranger hard top plate range. These are new sizes added to the existing range which was released a few years back.
Again, these boats perform well offshore and can be optioned with extra fuel capacity, which in my opinion is an essential addition.
The new models feature more freeboard at 730mm and all come standard with trim tabs. Another new feature is the Side Deck Water Shield which deflects water off the bow.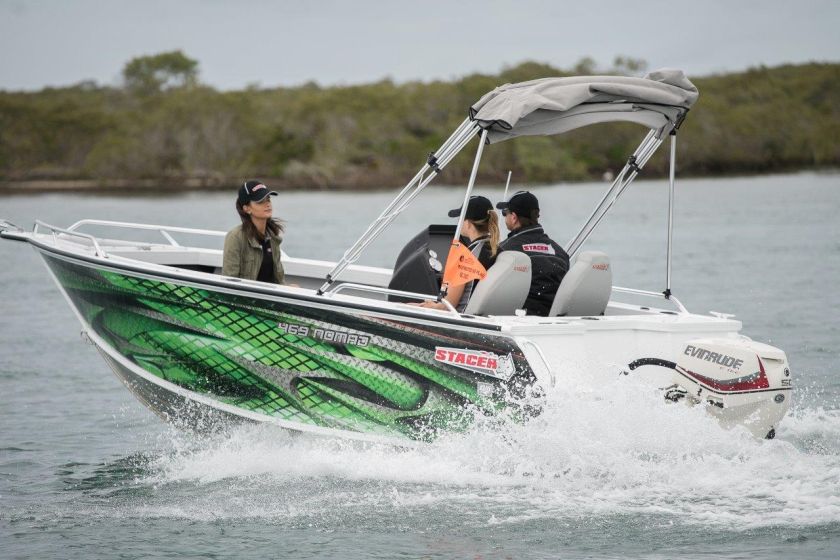 Other models
Stacer also added two brand new models to the Nomad line-up. The 449 and 469 have been added to the existing 489, 509, 539 and 579 models.
The Nomad range now feature 4mm bottoms and 3mm sides, making them tougher and more appealing to fishos. Other new features include Shark carpet which is soft and provides better grip, plus the new standard Sports Side Console.
The Nomads are a spacious fishing boats and cater well for the fisho looking for a versatile and affordable estuary boat.
Another popular fishing model, the Assault Pro was released a few years back and suits the bass and bream market.
The updated models now feature the Sports Side Console which in the 459, 489 and 519 models, takes a 10inch sounder. The new models also feature Shark carpet and newly designed pop-up cleats.
The larger 519 now comes standard with 4mm bottoms and the 489 can be optioned up with 4mm if required.
For more details on the 2016 range of Stacer boats, check out the website at www.stacer.com.au and watch the video above to see the boats in action.