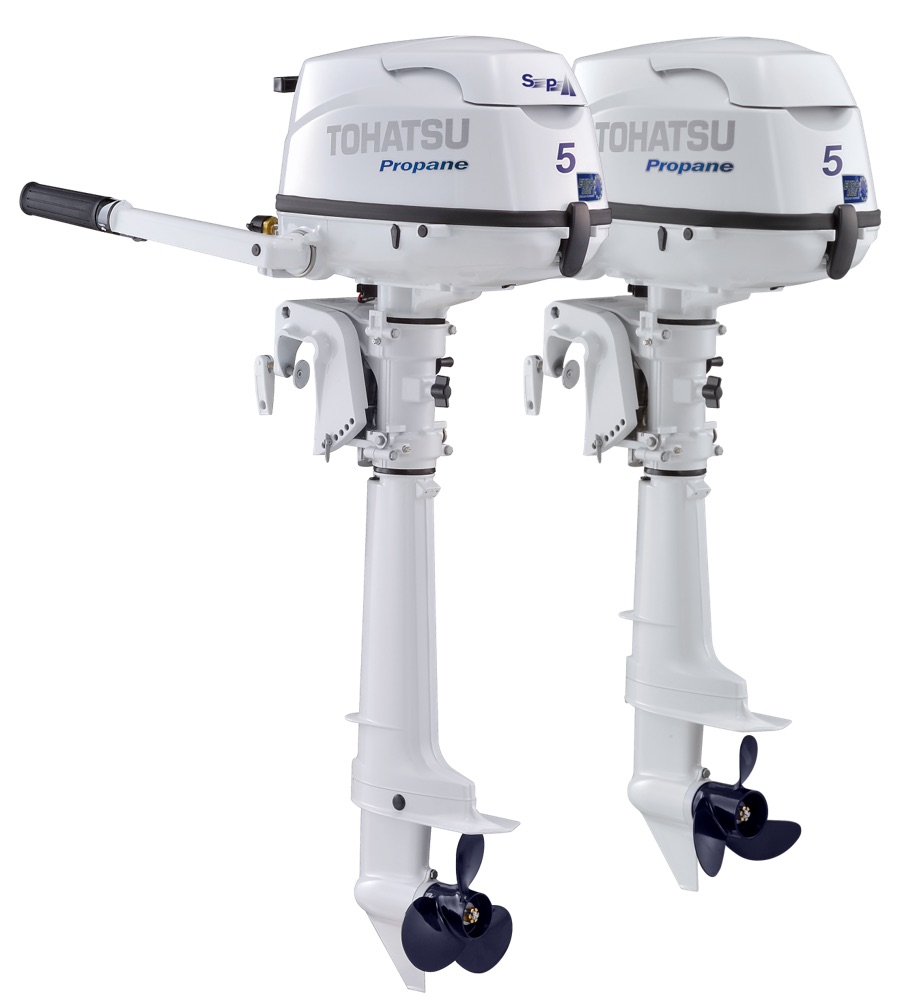 TOHATSU has stepped outside of the ordinary by introducing the Propane LPG Outboard to their range.
After due consideration of the market Tohatsu felt that a 5hp four stroke would be a good entry model with tender operators and travellers the primary target. These operators generally have an existing fuel source on board alleviating the need to carry petrol.
Based on the current four stroke petrol engine, Tohatsu has developed this outboard with the necessary features such as shut off valves, fuel regulators and suitable LPG fittings to not only meet safety requirements but also make it easy starting and smooth running.
Feature benefits of the Propane MFS5C include very low emissions, fuel economy, reduced maintenance time and portability. The standard features of the petrol variant have been retained such as through propeller exhaust, stainless steel water pump housing, high grade aluminium multi coat paint corrosion system, steering throttle friction control and convenient carry handles to name just a few.
At this stage the Propane models are in tiller control only, available with transom lengths of 15, 20 and 25".
Due for release in May 2017.
More information can be found on the Tohatsu website.