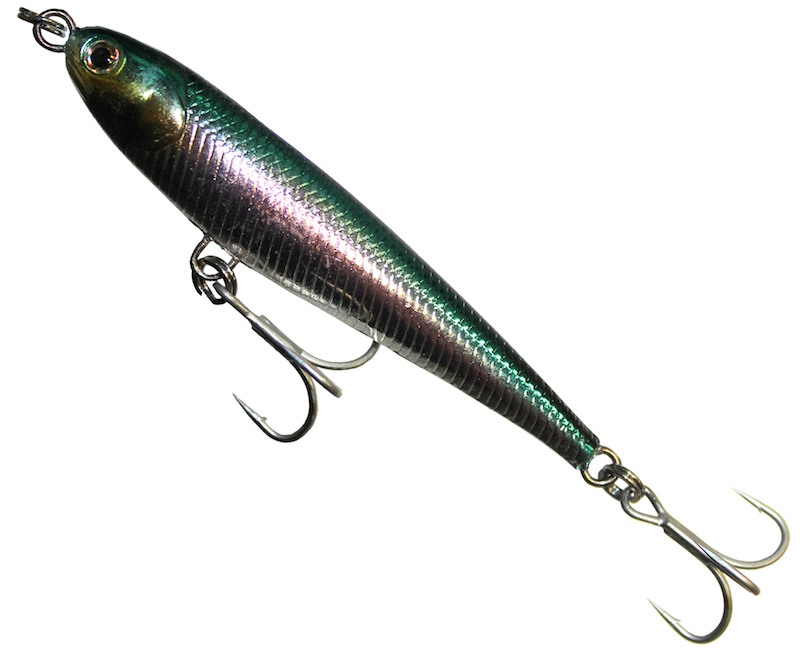 FISH Inc. Lures says its new Winglet is a little bullet, with the weight for long casts and a small profile to match the hatch.
Following the popularity of the Wing sinking stickbait, with a smaller profile made possible via the solid zinc body that also provides the weight for casting.
At 87mm long it is a bite size baitfish snack for everything from tailor and salmon, to mackerel and tuna, with a weight of 42g allowing long casts for shore based anglers or when chasing finicky feeders such as tuna.
The weight and profile of the Winglet also add to its versatility for jigging, as well as casting, with the glow colours already gaining popularity within the micro jigging fraternity.
High speed spinning, cast and retrieved with a sweep or twitching retrieve, or jigged deep, the Winglet will appeal to a wide range of species, with its realistic baitfish profile and quality finishes.
Available in 6 colours and fitted with genuine Owner hooks, the Fish Inc. Lures Winglet is ready to go straight out of the packet.
RRP of $16.95.
More info at tackletactics.com.au