AUSTIN, Texas – Three days produced three different leaders at the second Hobie Fishing World Championship. In the end, it was the consistency of Florida angler Marty Mood that paid off and earned him the trophy, prize package and automatic entry to next year's event.
Mood's three-fish limit Thursday measured 58.85 inches, his best of the tournament, and brought his three-day aggregate score to 161 inches. Italy's Gianluca Armani took second with a 50.5 inch bag that increased his total to 151.25, putting him just ahead of the 150.75 of Singapore's Johnson Lee.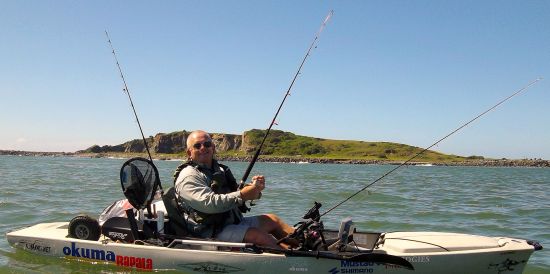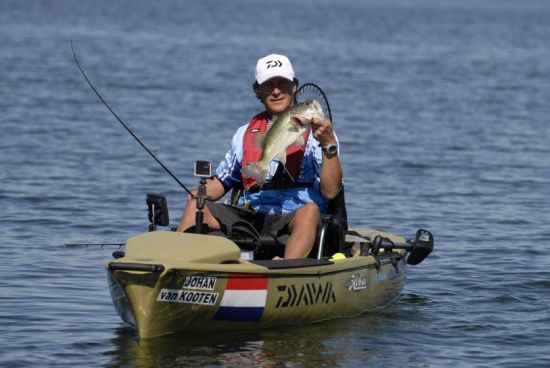 Mood caught most of his fish on a drop shot rig using a Bass Assassin Vapor shad.
Though Mood's mornings were slow, he came on strong by catching most of his keepers within the last two hours of the day.
"Words cant describe what this means to me … I mean, I've got goose bumps," Mood said onstage as he received the trophy from last year's champ Scotty Baker of Australia. "This has been a great experience and I can't wait until the next one."
Of the Australian contingent, three finished in the top 10 placings with Josh Carpenter, Matt Petrie and Scott Lovig taking out 7th, 8th and 9th places respectively.
Hobie, which held last year's championship in Australia, was pleased with its visit to the US which brought together 43 competitors from 13 countries.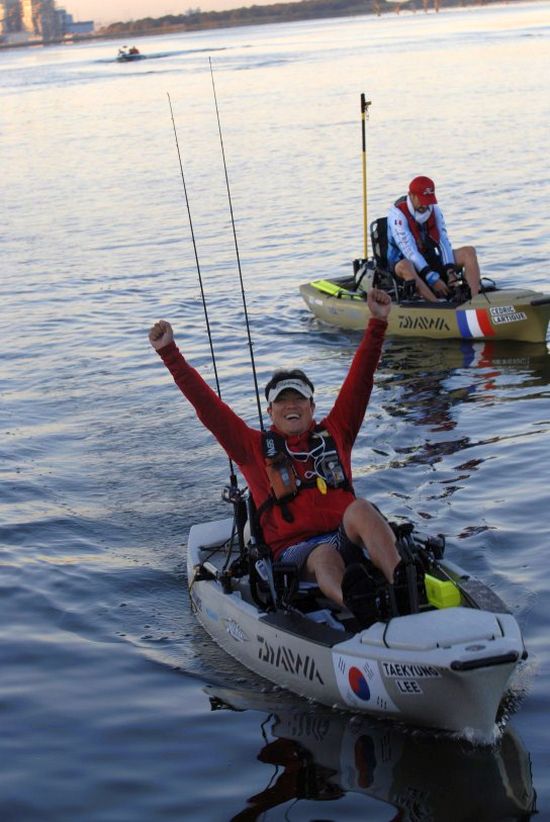 "Were elated at the success of the event and honoured to have Marty Mood as the reigning champion," Hobie's Keeton Eoff said. "I'm equally impressed at the strong showing the internationals made. It just proves there are great fishermen all over the world and when you bring them all together in one place great things happen."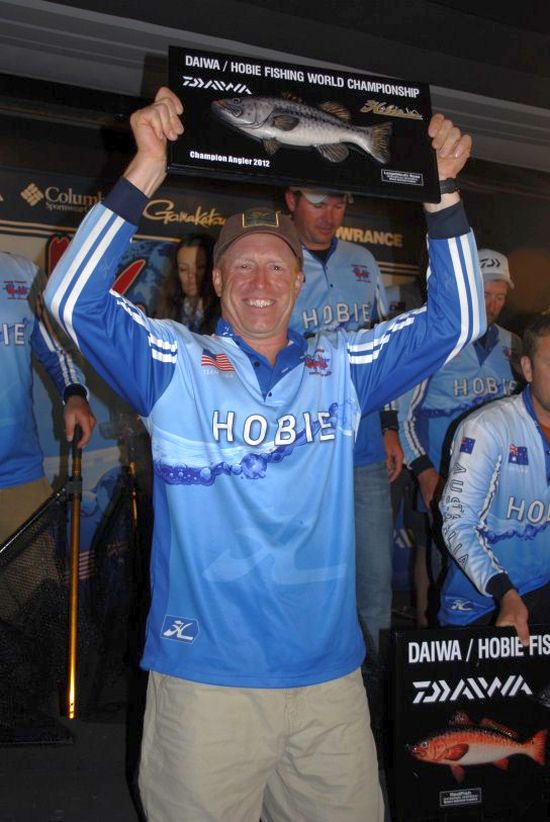 Overall Results, Top Ten
| | | | | | | |
| --- | --- | --- | --- | --- | --- | --- |
| Place | Name | Country | Fish Day 1 | Fish Day 2 | Fish Day 3 | Cumulative |
| 1 | Marty Mood | USA | 56.5 | 45.75 | 58.75 | 161 |
| 2 | Gianluca Aramini | Italy | 46.5 | 54.25 | 50.5 | 151.25 |
| 3 | Johnson Lee | Singapore | 49.5 | 48.5 | 52.75 | 150.75 |
| 4 | Rob Milam | USA | 45.75 | 45.75 | 59 | 150.5 |
| 5 | Gero Priebe | Germany | 45.75 | 53 | 51.5 | 150.25 |
| 6 | Henna Honkanen | Finland | 46.75 | 55.75 | 45 | 147.5 |
| 7 | Josh Carpenter | Australia | 48.5 | 48 | 50 | 146.5 |
| 8 | Matt Petrie | Australia | 54.25 | 46.25 | 45.25 | 145.75 |
| 9 | Scott Lovig | Australia | 43 | 53.25 | 48 | 144.25 |
| 10 | Jerome Richard | France | 47.5 | 48 | 48 | 143.5 |
To view the final results of all competitors, click herehttp://www.bassmaster.com/
Event website, click here http://hobiefishingworlds.com/