DURING the early part of the Cairns marlin season there was an influx of juvenile black marlin inside the Great Barrier Reef, which made our run from the mainland to the reef a lot more interesting for our clients.
I have also had reports of juvenile black marlin being caught at Cape Bowling Green and Gordon Petersen who recently trolled the Capricorn Channel for marlin reported fish between 30 and 60 kg in good numbers. I have also had reports of large numbers of small black marlin being released at Breaksea Spit, Fraser Island.
At present there are juvenile black marlin being released off the Sunshine Coast, and just a few miles out from the Gold Coast Seaway.
This early and strong showing leads me to believe that the east coast is in for a great marlin season. I chartered out of Port Stephens (recognised as Australia's marlin capital) in January, February and March this year and apart from a podium finish in the NSWGFA Interclub and with an average of 4.3 marlin a day during our stay at Port Stephens, with our best day being ten, I seem to think that looking at all reports this could be the season to beat all seasons – from the Gold Coast and Port Stephens.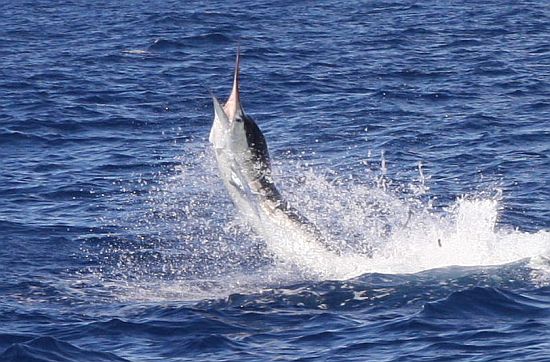 We are fully booked for the Cabo/Hatteras Billfish Shootout and Nautilus NSWGFA Interclub Tournaments in Port Stephens but have vacant days during January on the Gold Coast and February and March at Port Stephens. I will be also be conducting our popular marlin fishing workshops for crew, owners and skippers on the Gold Coast in January and Port Stephens February and March.