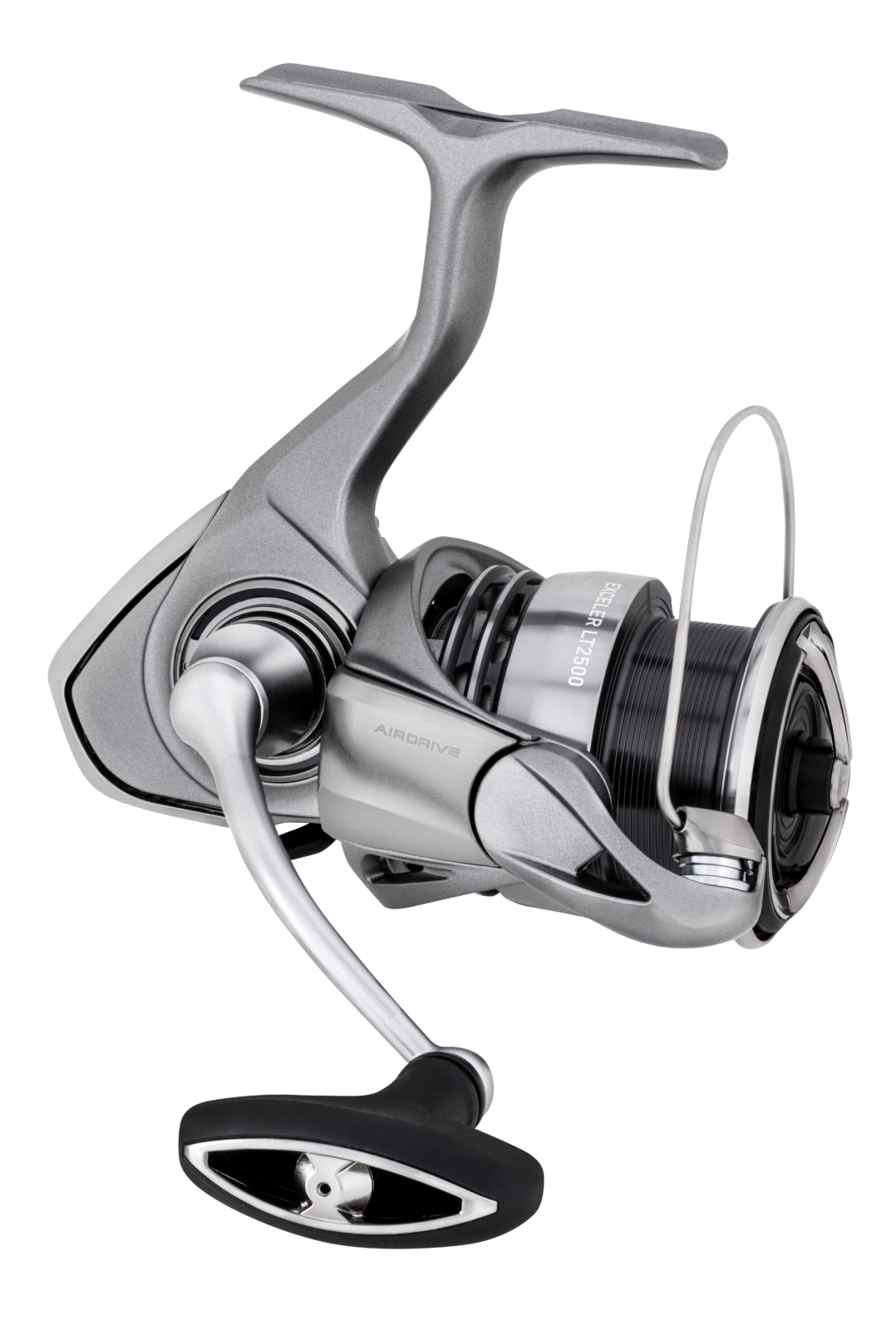 DAIWA'S latest rendition of the popular Exceler spin reel introduces LT "Light and Tough" Concept to the range, then takes it to another level again with Daiwa's new Airdrive Design. 
A multi-pillar design concept, Airdrive Design enhances reel performance and function, with the 23 Exceler's Airdrive Rotor reducing reel weight, and improving winding resistance courtesy of Airdrive Design's reduction in start-up inertia. Light in hand and under load the 23 Exceler is a reel that's effortless to use and a dream to fish with.
Loaded with technologies including Zaion V Body, Tough Digigear, ABS Longcast Spool, ATD, Wirebail and Screw-In Handle, 23 Exceler has the features and performance to rival reels with a much higher price tag.
Available in six sizes (2000D-6000D) and featuring in Daiwa's list of new releases at 2023 AFTA Trade Show, the 23 Exceler is a tough, dependable light tackle spin reel suitable for anglers of all ages and skill levels. 
More info at daiwafishing.com.au.