THE Atomic Hardz Power Minnow has a unique shape and comes in two sizes – 100 and 120mm. Designed to resemble a mullet, the Power Minnow can be cast and retrieved or trolled. During testing, the Power Minnow caught a 1.65m mackerel.
The Power Minnow swims with a slow deliberate wobble through the water when cast and retrieved. Being a floating lure, it can be paused, allowing it to rise over timber below the surface. It can also handle faster speeds with a tighter wobbling action, attractive to predatory fish.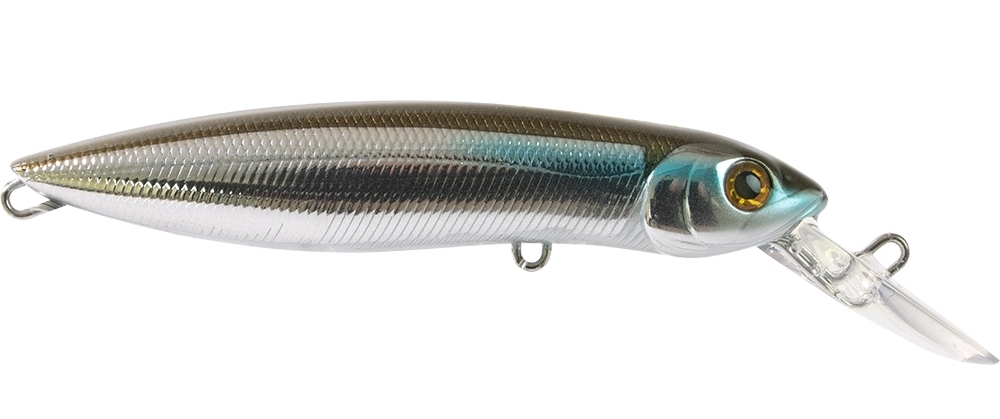 The lure has been developed to swim at two depths, from 2.5 metres to 4.0 metres.
Atomic says the Power Minnow is Ideal for barra, jewfish and most other predatory species.
For more information: frogleysoffshore.com.au