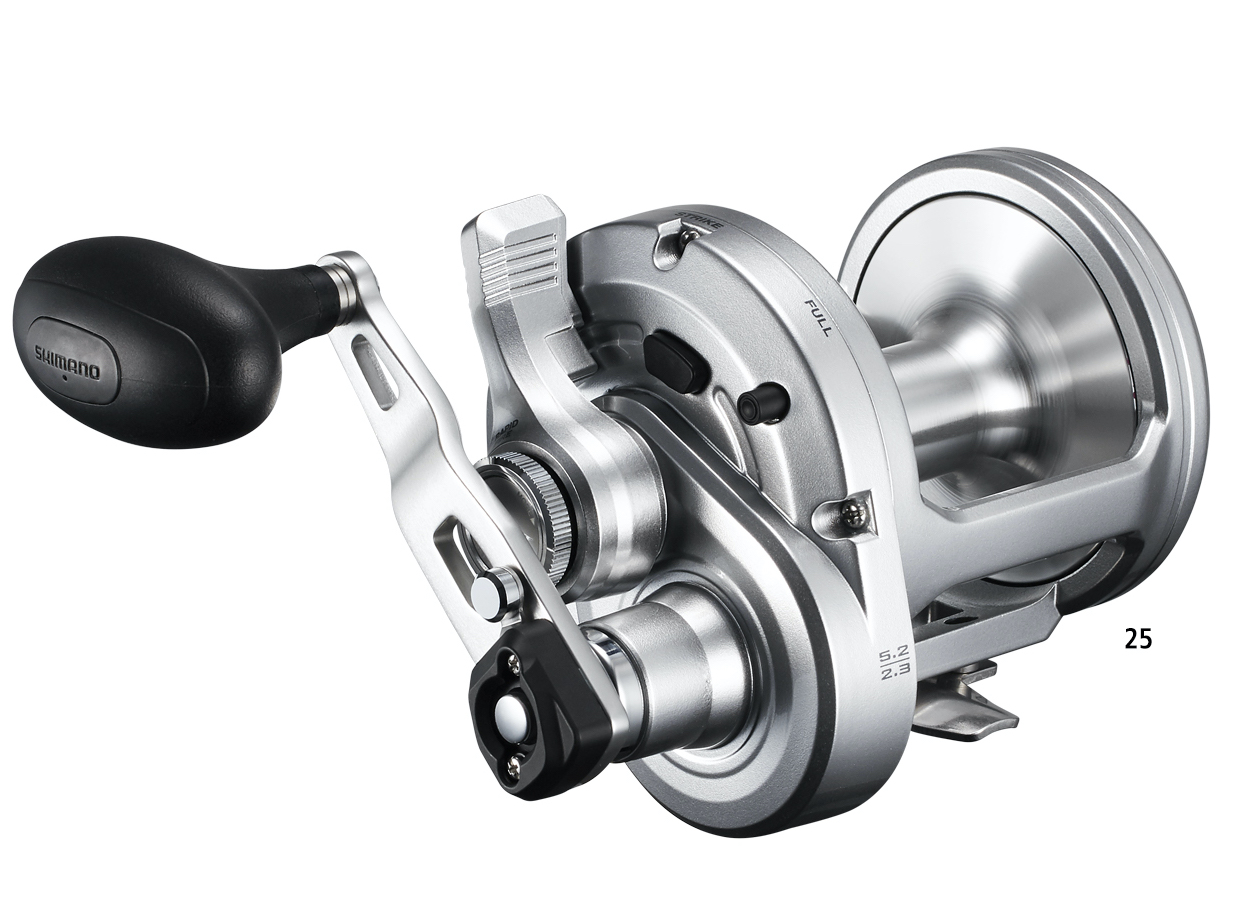 SHIMANO says the new SpeedMaster LD II is a multi-purpose lever drag reel that has gear strength comparable to the trusted Talica series.
The SpeedMaster series now consists of four sizes – a 12, 16 and the newly announced 20 & 25 sizes – that all feature High Efficiency Gearing in two speed ratios. Two-speed gearing enables the angler to increase the amount of reel torque when retrieving stubborn fish. To suit differing fishing styles, the new SpeedMaster series comes with two drag cam levers in the box that can be changed to suit mono or braided line.
Fundamental to the SpeedMaster, is the single piece Hagane Body. By using a strong single piece alloy body, the stresses and strains associated with higher drag settings – achieved by the Cross Carbon Drag – keeps all internals in perfect alignment and meshing smoothly. The SpeedMaster's smooth operation is also assisted by four S-ARB bearings.
The SpeedMaster's S Concept Design reduces the bulk yet maintains plenty of line capacity across a range of line classes. Coreprotect corrosion resistance coating is applied to the pinion bearing as this is the first point for water to potentially enter a reel and this ensures reliable performance for years to come.
Shimano says the new SpeedMaster is a versatile, castable conventional reel, perfect for a number of offshore and blue water fishing scenarios.
Available in March 2020.
For more information: www.shimanofish.com.au