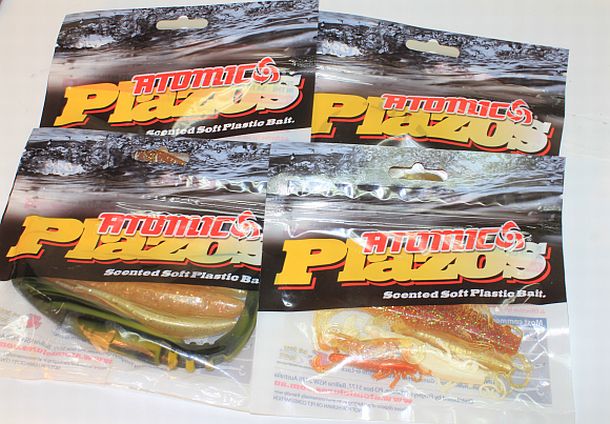 THE updated Atomic Vib is a little smaller than its 60mm cousin, making it the perfect new lure for freshwater and estuary fishing.
It is carefully balanced to move at all speeds for anglers who want the versatility to work in slow or fast waters. Inactive feeders, both saltwater and fresh such as yellow belly and bass will go for it naturally. Even at slow speed, the new Atomic Vib has a vibration action and a seductive drop to mimic the natural fish action.
It also works at high speed for fast flowing rivers, so it's ideal for bream and flathead. At high speeds, Atomic Vib has the same vibration – it moves straight, displaying a tight wobble and doesn't dart and curve.
For extra fish enticement, and a bit of fun, the 50mm Atomic Vib is available in 17 colours. Black Beauty creates a silhouette on an overcast day – it's a mostly black lure with orange stripes that cast a UV light. Gold Wolf has a gold shine and splash of an orange belly. Muddy Prawn is the most natural Atomic Vib – translucent with purple stripes and a muddy tinge that fish are naturally attracted to.
MODEL: 50mm | CODE: HVIB50R | RATTLE | STYLE: SINKING | SIZE: 50mm | WEIGHT: 5.4g | ACTION: WOBBLE | DEPTH: ALL
Further Information Frogleys Offshore (02) 6681 3988 or visit www.frogleysoffshore.com.au