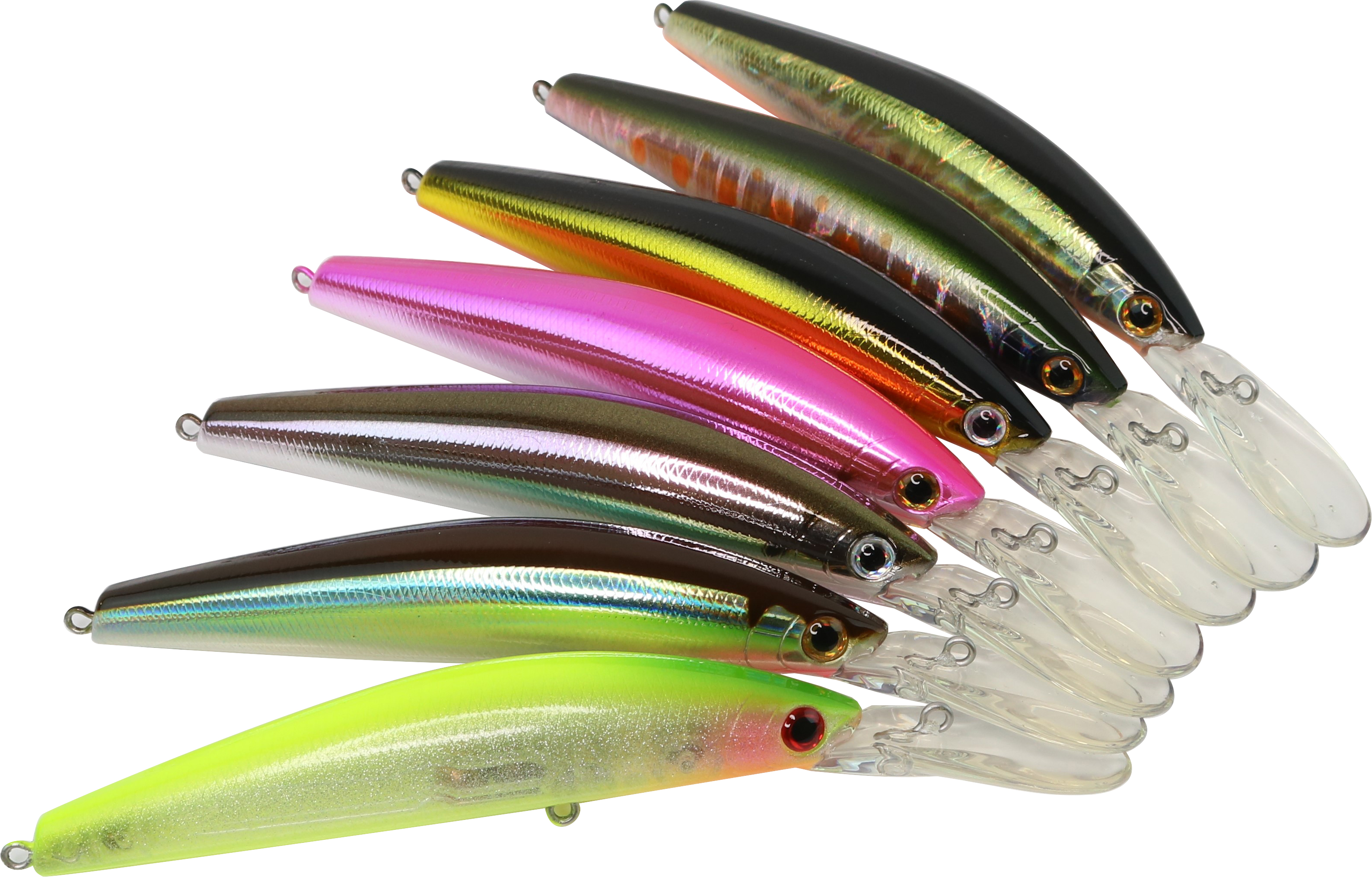 JAPAN produces some of the most life-like lures available anywhere in the world. The Bassday Sugar Deep 90 Barra Tune is no exception, except this time it's been tuned for Aussie conditions. This realistic 90 mm jerkbait is available in seven fish attracting colours covering everything from clear to dirty water, making them ideal for inland dams on the barra trail as well as rivers, streams and estuaries.
The Bassday Sugar Deep 90 Barra Tune has been developed for the Australian market with a heavy duty construction and extra strong trebles straight out of the box. It has a life-like appearance and can be cast accurately, quickly diving to a depth of 2.5 m.
The Sugar Deep 90 Barra Tune is extremely versatile and can be used with a slow, steady retrieve, producing a sharp wobble, or a fast, erratic stop-start retrieve, which will have the lure darting about and imitating a dying bait fish. They also work well in heavily fished waters or on days where the fish are timid, as the neutral buoyancy of the lure allows anglers to pause it near fish-holding structure so that it suspends right in the strike zone.
The Bassday Sugar Deep Barra Tune will be perfect for barra, threadfin salmon and other species in the north, as well as flathead down south.
For more information, click HERE.