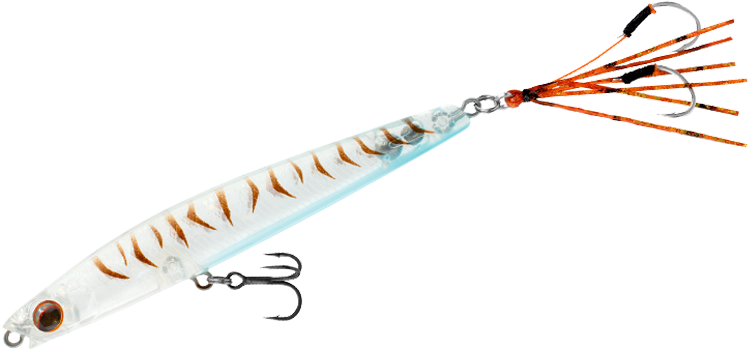 SUMMER is surface fishing season and the Infeet Slippery Dog range is tailor made from summer 2022/23.
Featuring three sizes (60F, 80F, 97F) in the range, the Infeet Slippery Dog series has been designed and tuned for optimum
performance with internal tungsten weights enhancing lure position in the water with its tail down, head up position, maximising the lure's action and appeal.
A topwater walk-the-dog lure, the Infeet Slippery Dog is the perfect prawn imitation with two small plastic rattle beads placed in the head of each lure, emulating the clicking sound of fleeing prawns on the surface.

The 65mm size is perfect for areas where fish are fleeting and spooky, or where the water is exceptionally clear, while the 80mm size is ideal when fish are feeding aggressively, or when casting distance is paramount. While the 97mm version is the lure to reach for when larger fish are on the menu or when a larger surface presentation is needed to draw a strike.
The 65F and 80F are fitted with BKK Striker Assist hooks on the rear eyelet and a treble on the middle eyelet, while the 97F features two BKK Fang trebles and are ready to fish straight out of the box.
More info at daiwa.com.au.