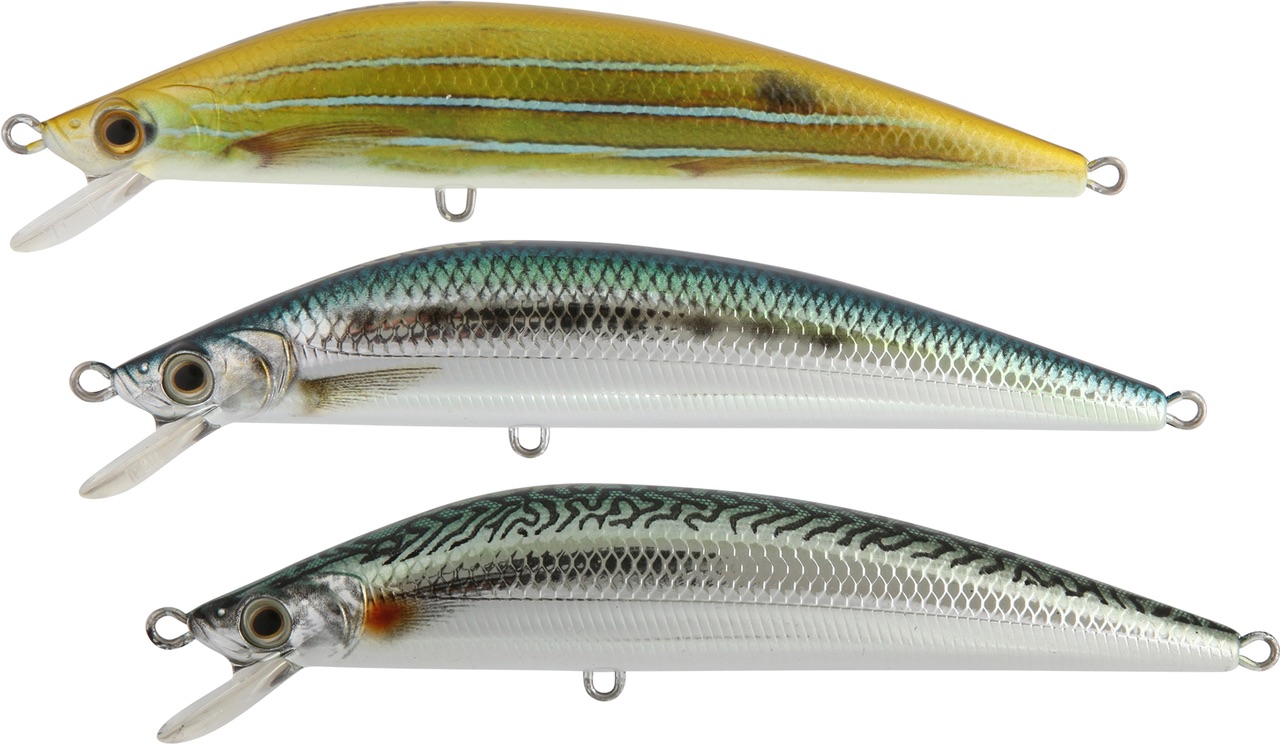 THE Inna diving lure from Ecooda has an erratic jerkbait swimming action, a life-like digital finish, an internal ball bearing plus a cylindrical metal chamber.
The internal cylindrical metal chamber not only helps with the lures casting distance and accuracy but also aids in the twitching and jerkbait motion from side to side.
This is enhanced by the internal ball bearing sending out a vibration noise attracting species out of snags and enticing them to strike your lure.
With the added asset of 3x VMC hooks and heavy-duty stainless steel split rings, the Inna is durable and hard wearing.
Ecooda says the Inna is ideal for casting off rocks, long distance casting or chasing species like barramundi while utilizing its great twitching action.
The Ecooda Inna comes in two sizes…
115mm, 23.3 grams with a diving depth of 4ft
140mm, 36 grams with a diving depth of 5ft
Available in three unique colours – Slimy, Pilchard and Blue Striped Snapper.
More info at ecooda.com.au