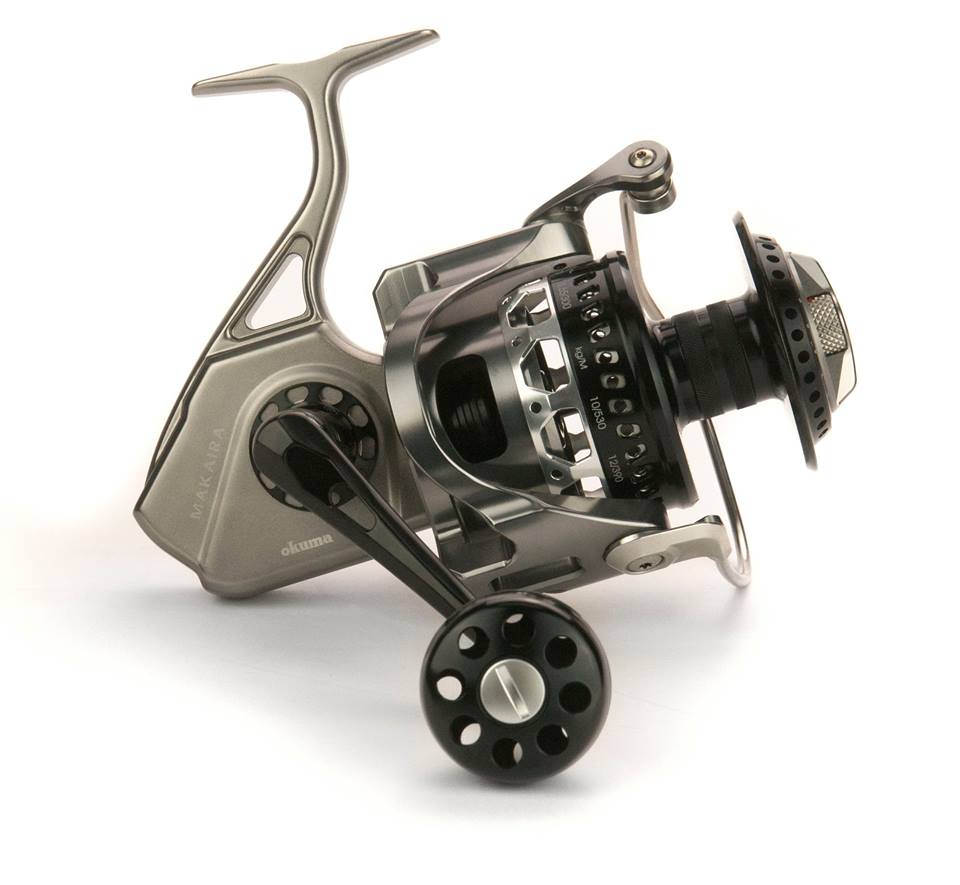 OKUMA says the Makaira spinning reel is built to the highest standard, using nothing but the best and toughest materials money can buy.
The Makaira boasts a fully sealed waterproof body that is built tough to handle the 30kg of maximum drag pressure that the sealed dual force carbon element drag system can deliver. The drag system won't leave you guessing either, with Okuma's new "Dial-In" drag system allowing you to pre-set maximum pressure.
Okuma claims the main gear is like nothing else in the heavy duty saltwater spinning reel category, as its stainless steel construction means that every ounce of force you apply to the HD machined handle, gets transferred to the drive train with zero slop and maximum torque.
Available in a 20,000 and 30,000 size, the Makaira is ready to do battle with the largest fish in the ocean.
So whether you're looking to throw poppers at giant trevally, jig for dogtooth tuna or even troll for marlin the Okuma Makaira spinning reel is designed for the job.
More info at okuma.com.au or head to the Okuma Facebook page to see which tackle stores have got it in stock.
https://www.youtube.com/watch?v=oFkzzv_BFzI