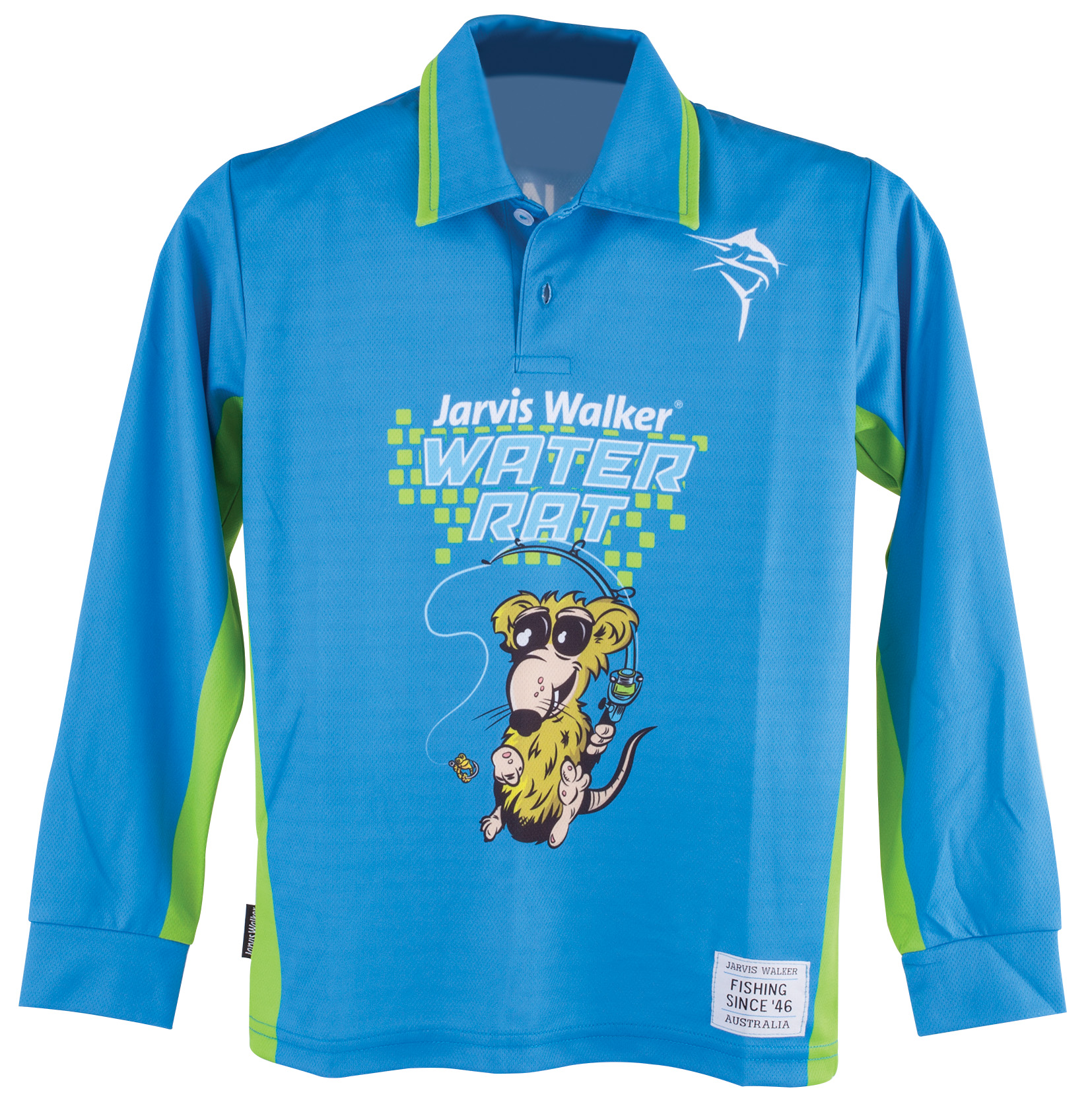 JARVIS Walker has a long history of producing family-friendly fishing products, from fishing combos to fishing apparel. Their fishing shirts for adults have been extremely popular, so they are not about to let the kids go unnoticed or unprotected from the elements. The new Jarvis Walker Water Rat Children's Long Sleeve Fishing Shirts provide sun protection and a splash of fun and they make junior anglers feel like an important part of the fishing and outdoor adventures.
The vivid blue and green long sleeve shirts have a UV factor of 30+ to protect young, vulnerable skin from the harsh sun. The fabric is lightweight, quick-dry and moisture wicking, allowing the little ones to fish and play in maximum comfort. The Water Rat Children's Shirts are available in three sizes (6, 8, 10) and feature a fun sublimation printed design that the kids will love.
Keep children protected from the elements, easy to spot and feeling special with the new Jarvis Walker Water Rat Children's Fishing Shirts.
Visit www.jarviswalker.com.au for more information.