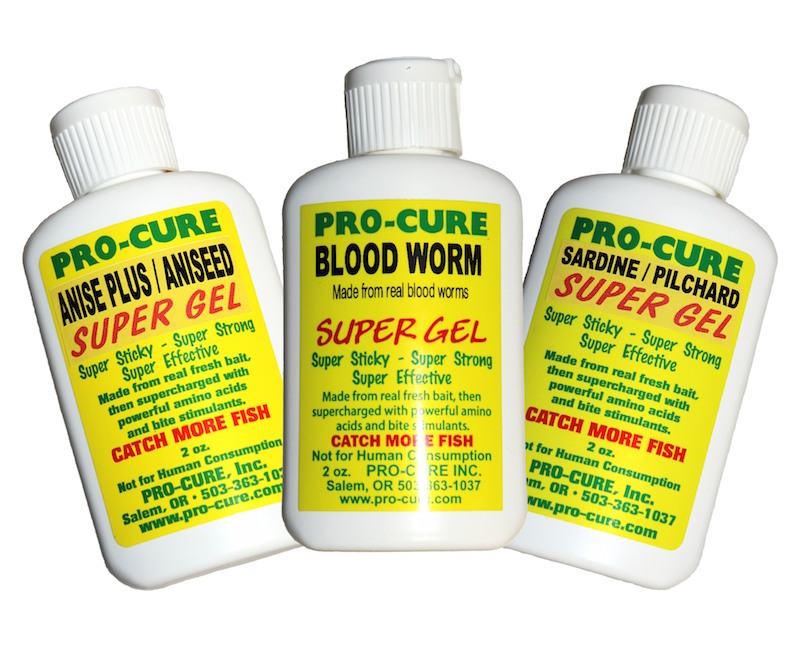 PRO-Cure says angler requests have led to the addition of three new flavours in the Pro-Cure Super Gel Scent range.
Pro-Cure combines the best of laboratory science, including powerful amino acids, bite stimulants and UV enhancement, with real ground bait, in a super-sticky formula that stays on lures and baits longer.
Aniseed – Made with a combination of five bait fish and a shot of anise, a proven fish attractor in both the fresh and salt.
Pilchard – A favourite baitfish for many species, ground pilchards / sardines make this gel irresistible.
Blood Worm – Worms are a popular food source for many species in both the fresh and salt. Combine real ground bloodworms with laboratory science and you have a dynamite scent for everything from freshwater through to estuary and surf.
Mask foreign scents like fuel and sunscreen, attract fish and trigger strikes, make fish hold on longer and maximize your chances of catching big fish with Pro-Cure Super Gel Scent.
RRP: $17.95
More info at tackletactics.com.au