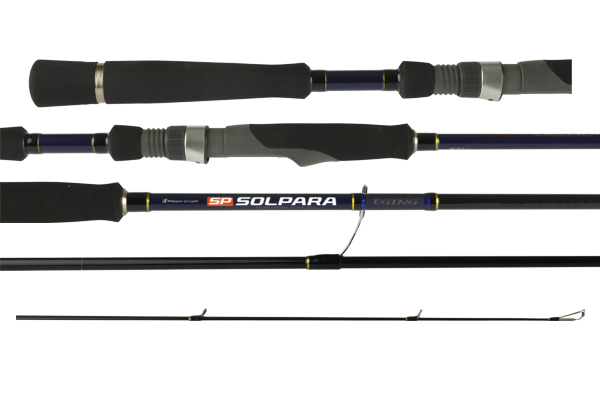 THE Solpara X range of rods from MajorCraft comprises two line ups, the Egi rods and the shore spin rods. Both are built with updated cosmetics and Fuji 'O' rings. Chasing large fish and even squid from the shore requires dedicated equipment and the Solpara X should fit the bill.
There are three rods in the Egi series all 8'3 in length and two-piece, making them easy to transport. They feature a nice parabolic curve that absorbs the powerful runs of large squid. They are suitable for jigs from 1.2 up to 4.0.
The shore spin rods, which can double as bait rods off the beach or rocks, range from 9'0 up to 10'0 with a sensitive tip section transitioning into a powerful bottom end. They deliver long casting distance.
For more information, click HERE.