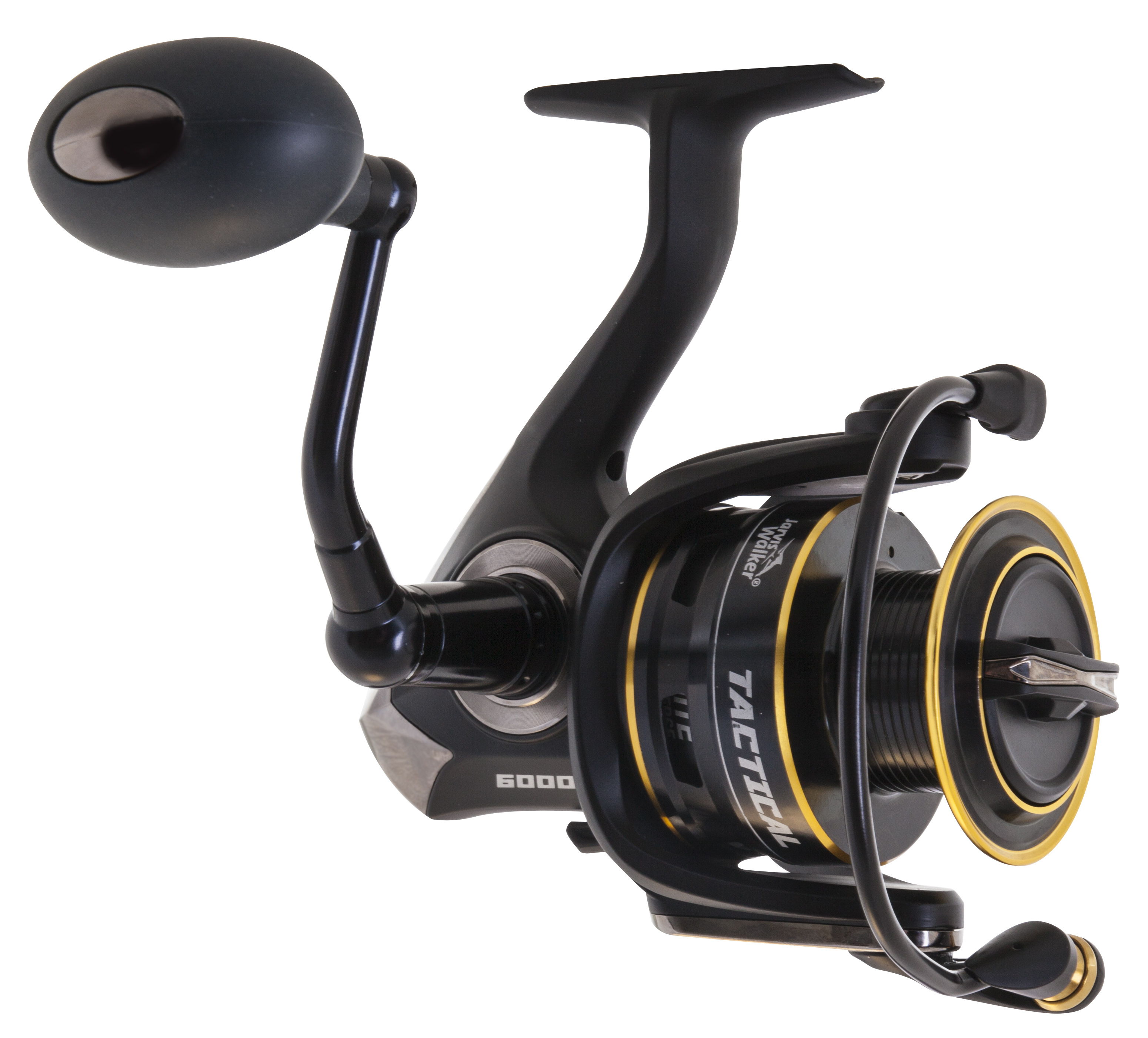 THE all new Jarvis Walker Tactical Spin Reels are powerful spinning reels that offer value for money and are capable of putting the brakes on big fish.
Housed in a robust yet lightweight graphite body, these reels reel are suitable for all-day casting. The internal components include a durable stainless steel main shaft, brass pinion gear, and four ball bearings for a good balance between practicality and performance.
Finished in matt black with gold highlights the Tactical is good looking and easy to maintain. The machined metal handle with rubber grip provides strength for cranking hard on hefty fish and the thick, line-friendly bail wire, ensures that line flows seamlessly on and off the spool.
The Jarvis Walker Tactical Spinning Reel is available in three sizes with a handy 5.0:1 gear ratio. The Tactical 4000 has a drag capacity of 7.5 kg, holds 230 m of 0.33 mm line, and is ideal for targeting large freshwater and estuary fish such as big flathead, snapper, Murray cod, mulloway and barramundi. The Tactical 6000 includes 10 kg of drag, a line capacity of 280 m of 0.33 mm, and is suitable for barramundi, Murray cod, mulloway, coral trout, snapper, Australian salmon and smaller pelagic species. The Tactical 8000 features 10 kg of drag, a line capacity of 260 m of 0.37mm, and will handle kingfish, fingermark, mulloway, reef fish, as well as a variety of inshore tuna and mackerel species.
For bait fishing inshore snapper grounds, trolling rivers for Murray cod, or jigging offshore reefs, the Jarvis Walker Tactical spinning reels deliver the hardware to make fishing goals a reality.
For more information, click HERE.