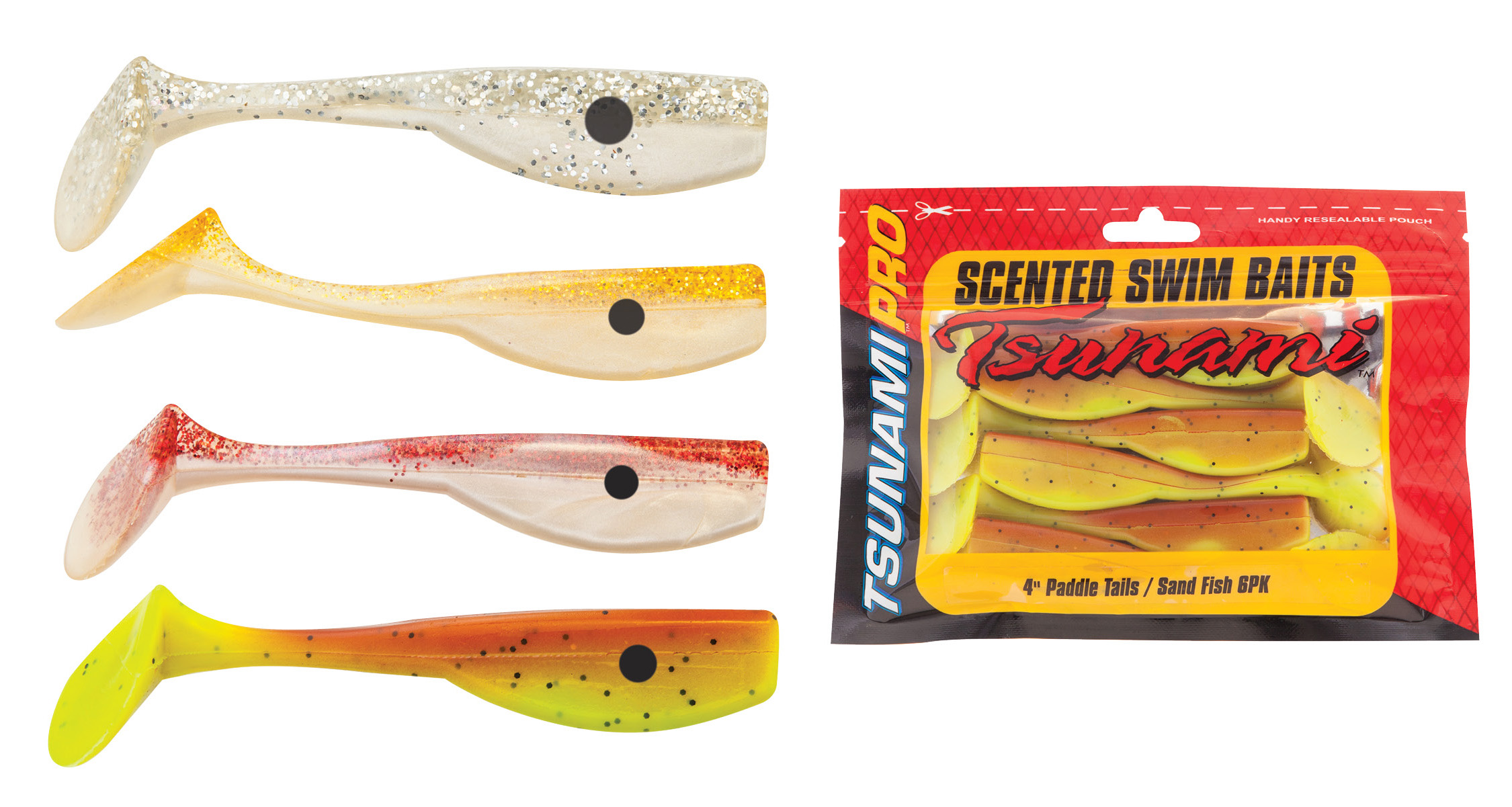 THE essential ingredient in any successful soft plastic lure is action, and the new Tsunami Scented Paddle Tails have plenty of that. The refined shad design features an extremely soft and narrow plastic articulation in front of the paddle that allows the tail to kick and beat with the slightest movement – even on the drop!
Infused with a fish-attracting scent, the Tsunami Scented Paddle Tails present an irresistible appeal that triggers more aggressive strikes, according to the manufacturers. They are available in three sizes (3", 4" and 6") and four proven colour combinations that should be good for impoundment fishing, freshwater fishing, estuary fishing and reef fishing.
Tsunami Scented Paddle Tails are a versatile plastic that can be slow rolled across sand bars for flathead, cast around snags and weed beds for barramundi and bass, or bombed down to the depths for coral trout, fingermark, and mulloway. Rigged on an appropriate size Tsunami Jighead, and the Tsunami Scented Paddle Tails will attract more bites and put more fish in the net.
Visit www.jarviswalker.com.au for more information.