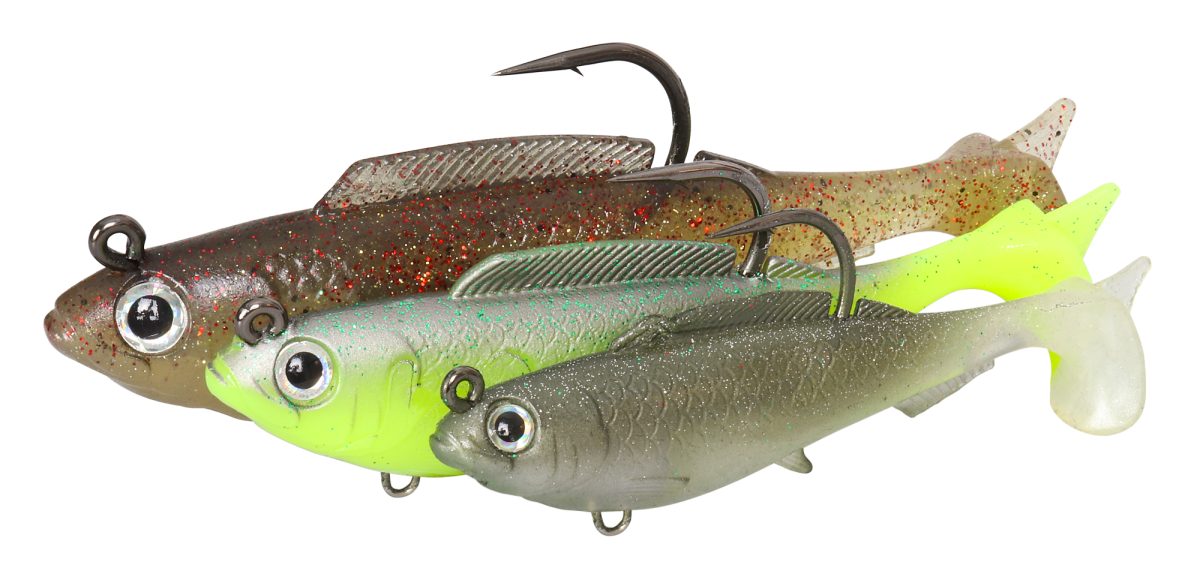 THE much-anticipated ZMan 6" HerculeZ 10X Tough ElaZtech pre-rigged swimbait has arrived, joining the AFTA Trade Show released 4" and 5" models.
This larger model was developed based on requests from anglers chasing larger predatory species, including barramundi, Murray cod and mulloway.
The detailed body shape is 10X Tough to stand up to brutal strikes and aggressive fights, featuring fins, scale pattern and 3D eyes for added realism, while a unique under hooked, aggressive tail creates the signature swimming action and body roll that has proven effective in the smaller models.
Built on a brutally strong, Mustad black nickel, chemically sharpened hook, to handle big fish, the HerculeZ also features a belly mounted, stainless steel attachment point for attaching a stinger hook or blade for flash and vibration, all moulded into a zinc internal weight for strength and integrity, maintaining balance and action.
Available in 8 popular ZMan colours, including light, natural colours, darker silhouette, and fluoro colours, the HerculeZ is built to get the bite whether it's impoundment barramundi and Murray cod, breakwall mulloway or bluewater beasts on your target list.
HerculeZ 4″ – SRP $12.95 – Built on a 3/8oz zinc weight (overall weight 22g / approx. 3/4oz)

HerculeZ 5″ – SRP $12.95 – Built on a 5/8oz zinc weight (overall weight 37g / approx. 1.3oz)

HerculeZ 6″ – SRP $16.95 – Built on a 1oz zinc weight (overall weight 54g / approx. 1.9oz)
More info at www.z-man.com.au