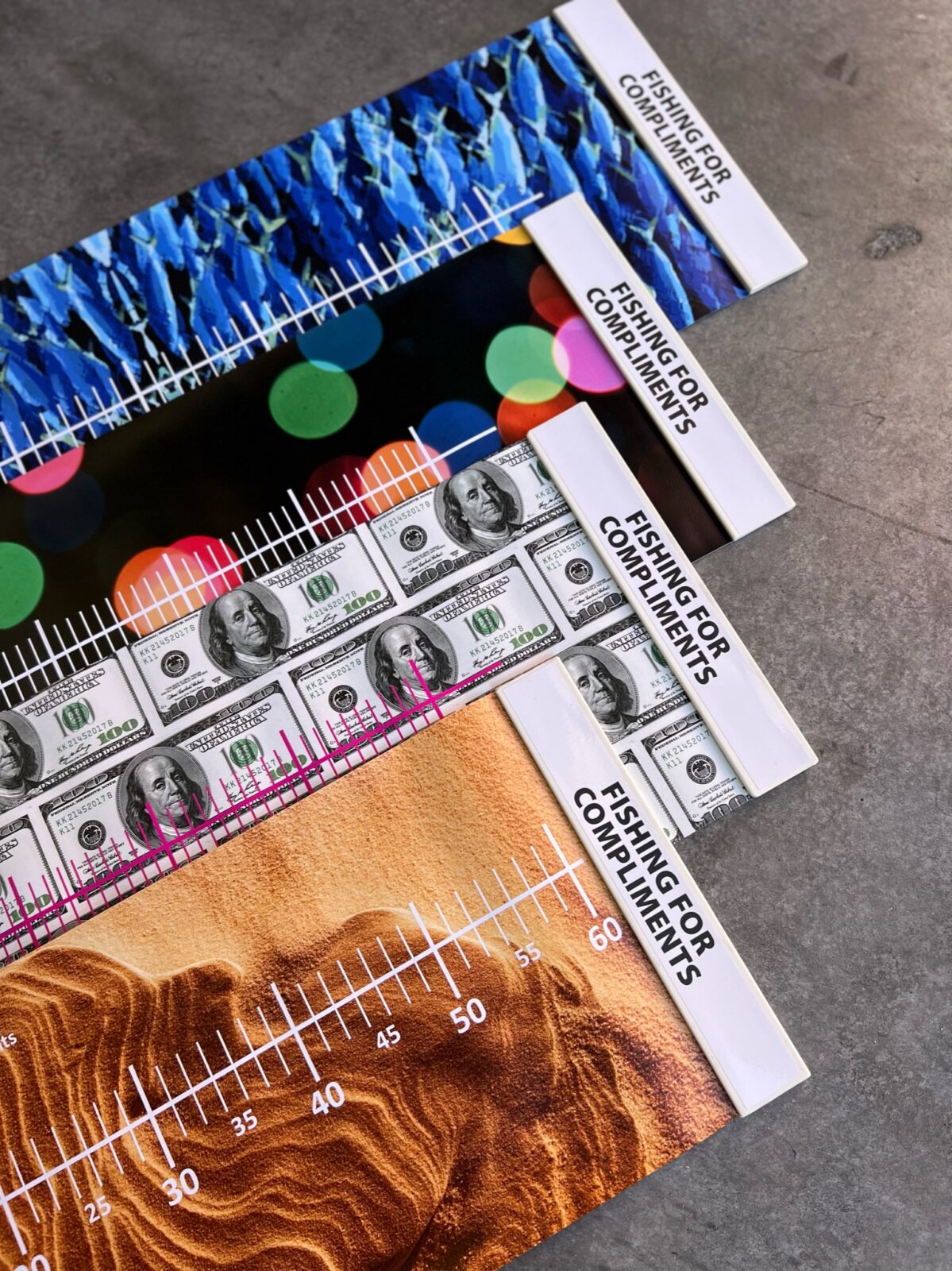 Onagona offers a sweet range of "Fishing For Compliments" mats, coupled with stylish action gear.
A PASSION for action was the catalyst for 14-year-old Thomas Caldwell's (TC) launch of his new brand, Onagona.
"Fishing for Compliments" are a unique, new and improved range of all Aussie-made, brag mats. Hand-crafted in Sydney from the best materials for the job of measuring freshly caught fish, these brag mats are unique with fresh images help to shake up the measure mat market and paired with durable PVC ends and nylon rivets that won't rust and crust.
"Me and my mates always compete for the best pics of our fish. I wanted to mix things up, so I created my own 'Fishing for Compliments' mats. We love them and hope other people will too," said Thomas Caldwell, creator at Onagona.
The mats are available in two sizes: Compact 60cm and Big'un 120cm. They're UV printed graphics on premium 550gsm vinyl canvas. No need to unroll the whole mat – these beauties unravel from 0 cm and are neatly held together with long-lasting braided chunky black elastic.
Fishing for Compliments mats are available now. The Compact 60cm is $25 and Big'un 120cm is $30.
More info at onagona.com.